Sales Executive – Urgent Hiring!
artwork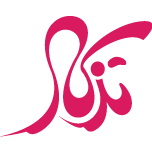 Job description / Role
Sales Executive
Employment: Full Time
Sales Executives


Job Description – Sales Executive
Salary:
AED 3,000 to 3,800 per month inclusive of fixed allowances.
Facility: Accommodation Allowance


Position overview
Based from our head office in Dubai, the sales executive is maintaining relationships with existing customers while Meeting/exceeding the sales targets assigned to them.
This role reports directly to the retail sales manage.

Responsibilities:
• Generate sales leads
• Meet personal and team sales targets
• Create and present sales performance reports
• Keep records of customer interactions, transactions, comments and complaints
• Resolve customer complaints
• Work closely with the logistics and operations teams to optimize order fulfilment and ensure buyer satisfaction with the service
Requirements:
Requirements
•
• Experience in Sales
• Ability to negotiate and understanding of marketing skills
Self-motivated and goal-oriented, desire to deliver results
• Ability to create and deliver presentations
• Fast learner and quick thinker
• Passionate about sales
• Ability to adapt and grow in a competitive environment
• Thorough understanding of marketing and negotiating techniques
• Fast learner and passion for sales
• Self-motivated with an aggressive results-driven approach
• Minimum Diploma degree
• Good communication skills in English, (Hindi and Arabic) an advantage
• 3-5 years of experience working in sales
• Good understanding of the UAE retail market and commercial trends
• Proven work experience as a sales executive with a track record of meeting/exceeding annual sales goals
• Proven ability to position products against competitors
• Creative negotiation skills
• Excellent interpersonal and communication skills
• Ability to work well under pressure
• Strong team player
• Proven experience as a Sales Executive or relevant role
• Knowledge of MS Office software and CRM & SAP software
• B2B – Telephone selling experience to GCC businesses.
• 110% Sales & Bonus driven candidates should only apply.
• Excellent diary & client management skills.
• Proven sales closer.
• Able to work alone, unsupervised whilst remaining target focused.
About the Company
Tezkargift Promo Gifts Preparing LLC
We specializes in Brand Corporate gift items that offers excellent services with choices of wide variety of luxury brands that would definitely satisfy clients across the region.