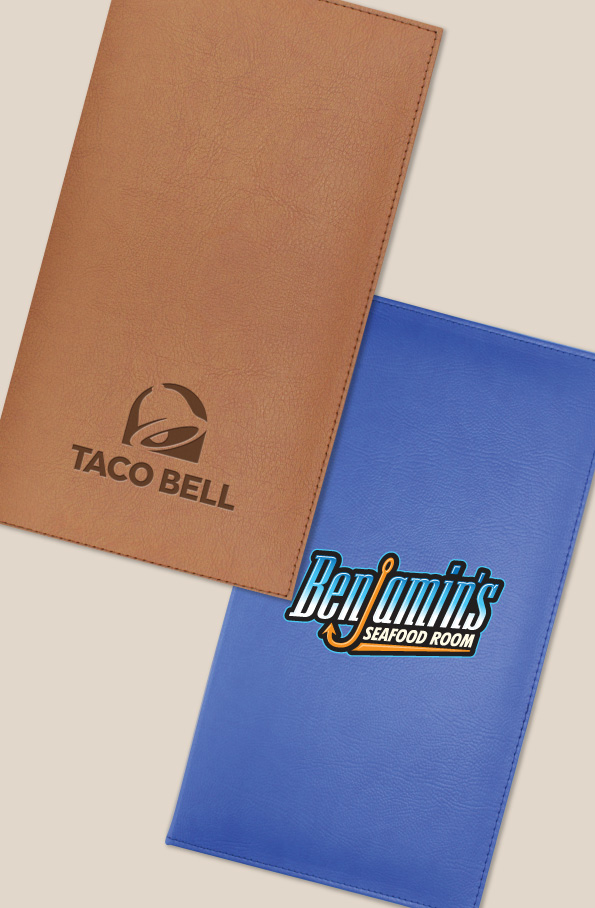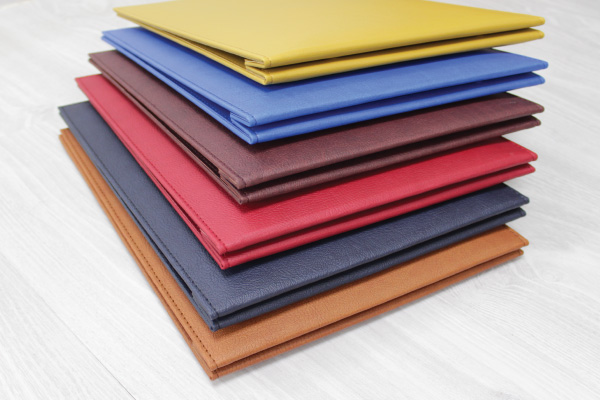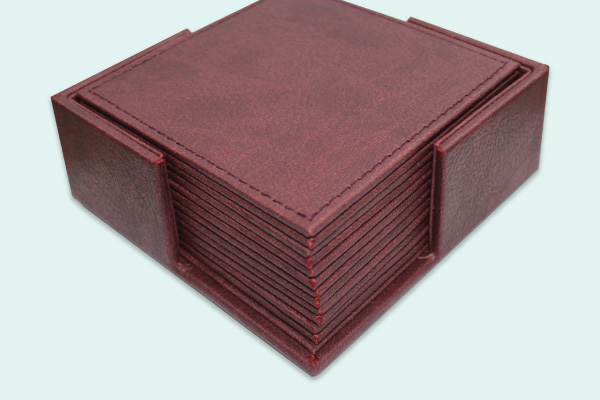 We create a leather product using your preferred material & colors
Take a look at our wonderful custom leathers, which have been created and customized specifically for you. Take a look at what we have that can also be customized with leather.
Delivery may adjust depending on the quantity and design of the product.
What we can customize for you?
Certificate Holder
Graduation certificates display and stored in a manner that reflects the student's sense of achievement. Customized leather certificate holder a great way to show your accomplishments after graduating from high school, college, or the military. We can construct them to your precise needs since they manufacture to order. It's up to you to decide on the logo and attach your certificate. Flexible paper holders are an excellent solution for primary schools.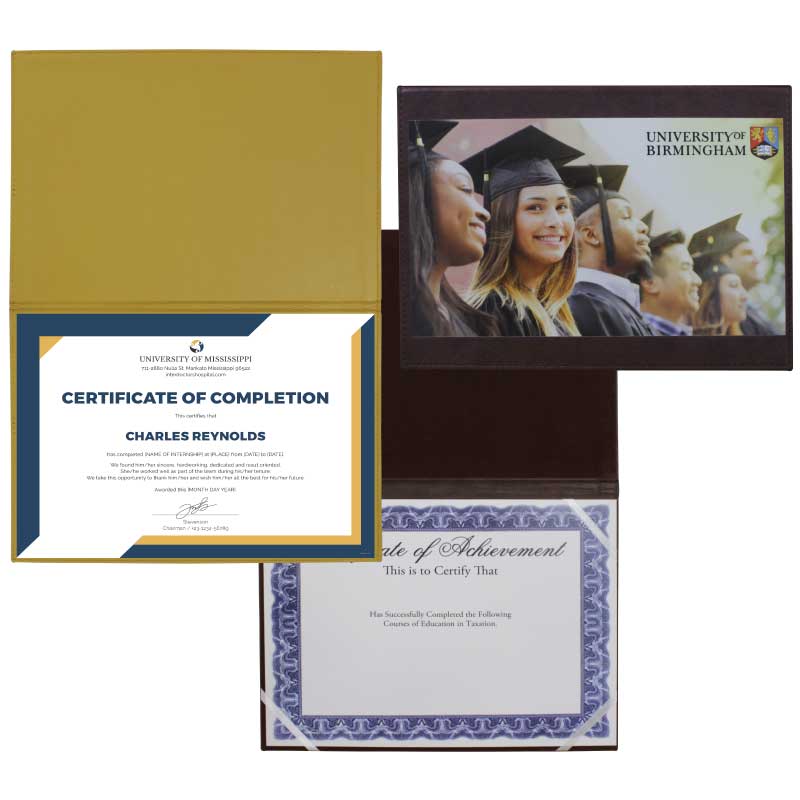 Restaurant Menu
In the hotel sector, menu covers are vital. Leather is the most preferred menu material. Customized leather menu cover looks are excellent and add a touch of class to the meal presentation. The menu covers are becoming more popular due to their durability and utility. Handmade menu covers made of high-quality leather appreciate in today's hotels and restaurants. The primary reason is the colour choices and customization possibilities.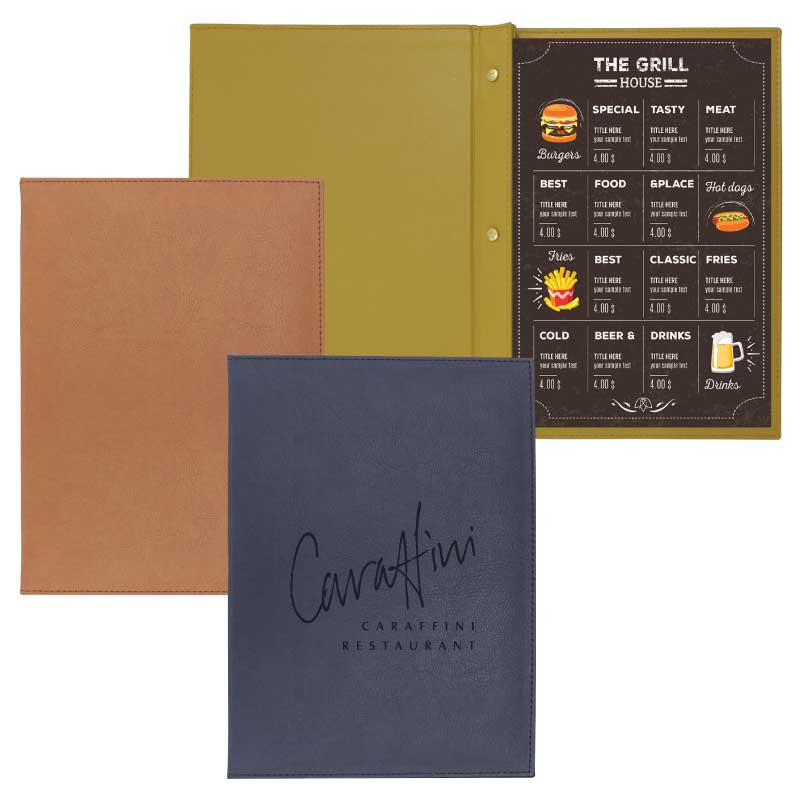 Restaurant Bill Folder
Give your visitors a good experience, create a sense of welcome with our personalized leather bill folder. Our high-quality bill holders will also leave a good impression on your visitors.  Moreover, when your visitors handle these promotional leather bill folders, they will be amazed by the velvety feel and your imprinted business name or logo. You may also choose a more subtle or vivid colour. As a result, these eye-catching customized bill folders may boost your brand's popularity.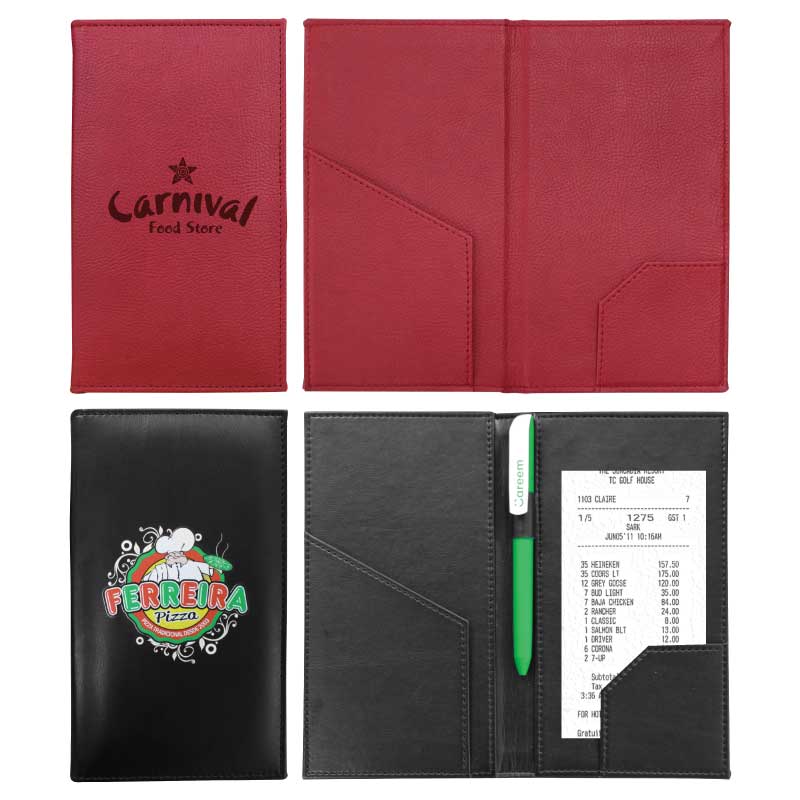 Tea Coaster
Customized leather coaster are only decorative but also functional. They watch over a table or other surface where the drink is. Make the most of a magnificent piece of furniture with a tea coaster. The dampness of the glass may also stain or harm the table. Putting a coaster on a drink might indicate that it isn't done or protect it from contaminants. Furniture protection also requires tea coasters.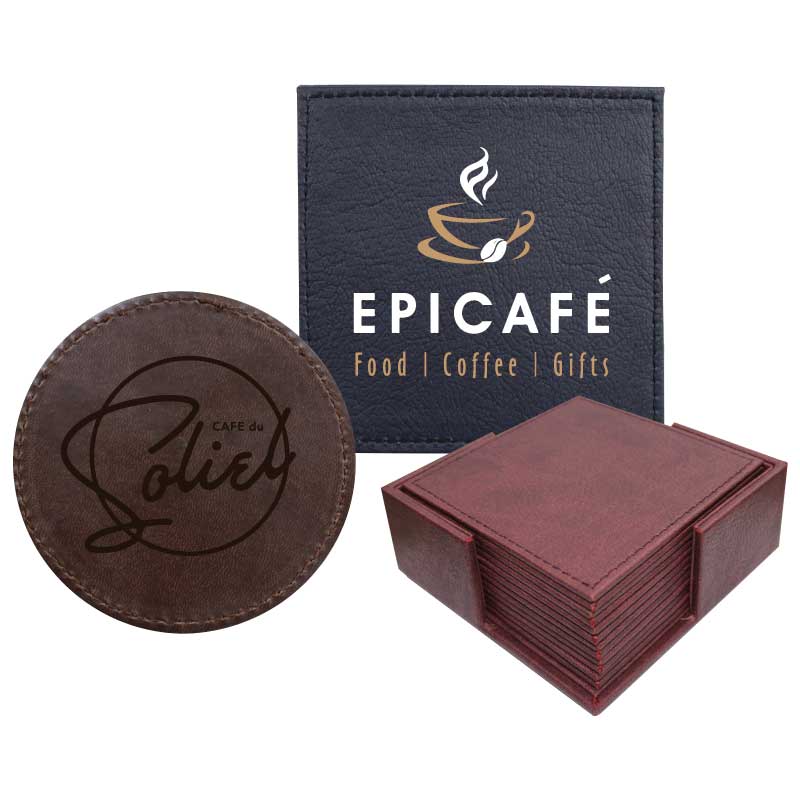 Office Organizer
Customized leather office organizers are an essential tool for office workers. You can keep your workspace neat with the aid of modern desk organizers. Having a clean desk may make you seem better and save you time looking for meeting notes that have gone missing. An ordered workstation may also help you focus on your long-term objectives and match your actions with them. Your workspace will look efficient if you have the appropriate desk organizer.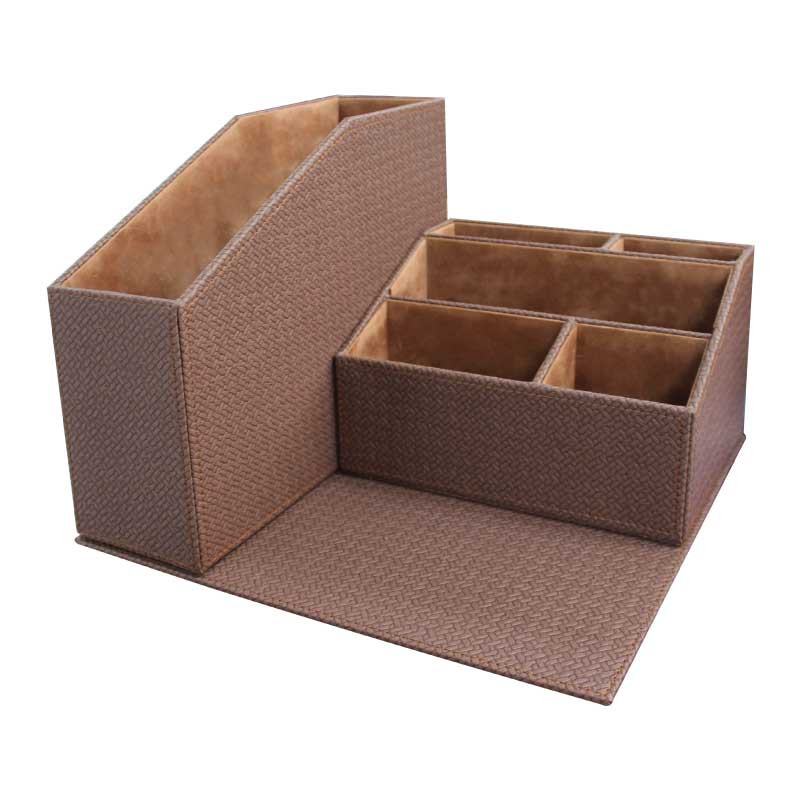 Pens & Pencil Holder
The most common storage containers is a pen and pencil holder. Personalized leather pen holders are essential since individuals still need to take notes using a pen or pencil. Stationery such as sharpeners, pens and glue sticks may also be found in a pencil box. There will be no more misplaced pens or pencils rolling off your book. You won't have to worry about a pencil falling out because of pens and pencil holders.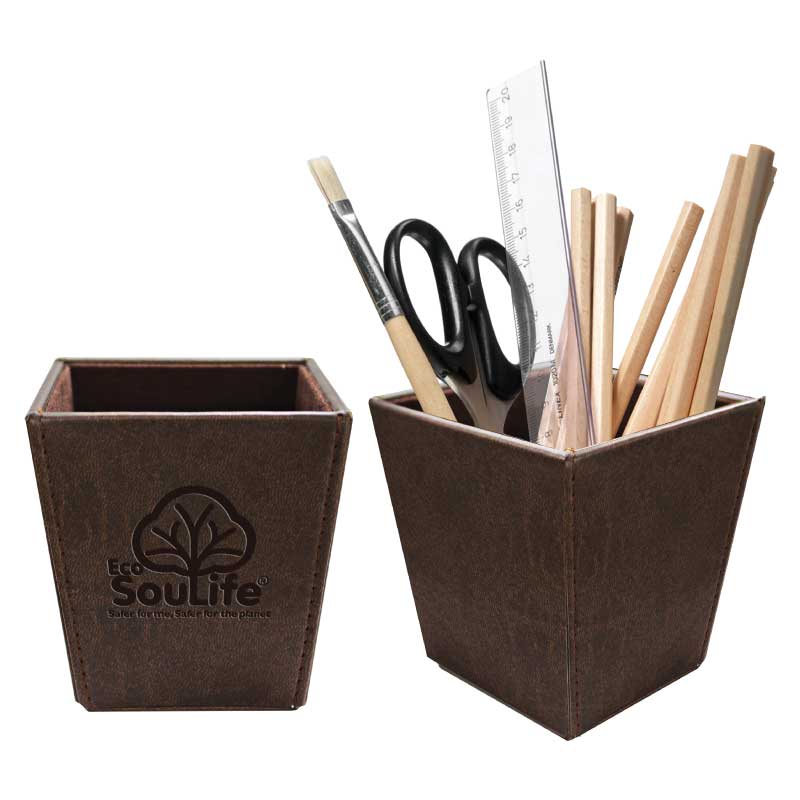 Year Planner
Yearly planners come in a variety of styles. Promotional leather planner assist you in transitioning from a chaotic to a more orderly and productive life. Setting goals helps you concentrate. If you write down your goals, you are considerably more likely to attain them. You may guarantee that you are adequately prepared for these occasions by using a year planner to set the exact time for professional duties, personal errands, appointments, and so on.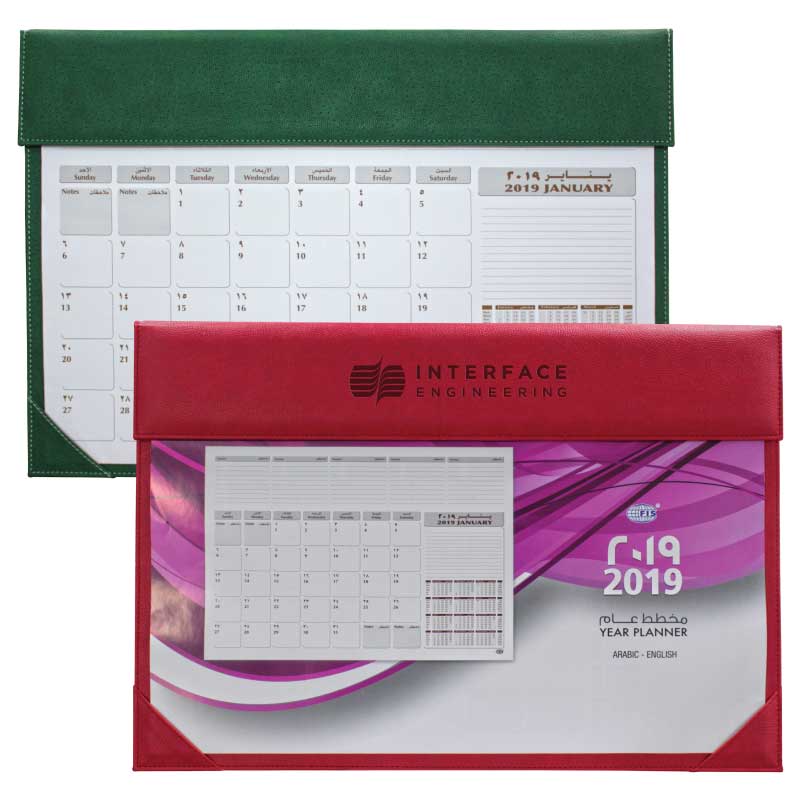 Card Holder
When packed with loose change, a promotional leather cardholder will not bulge excessively and will also be easy to access in your front pocket. It forces you to consider what objects are necessary enough to carry with you regularly. It can hold your check account card, public transportation card, and a small amount of folded cash in case of an emergency. Card Holder is easy to carry because of its small size, water resistance, and many card slots.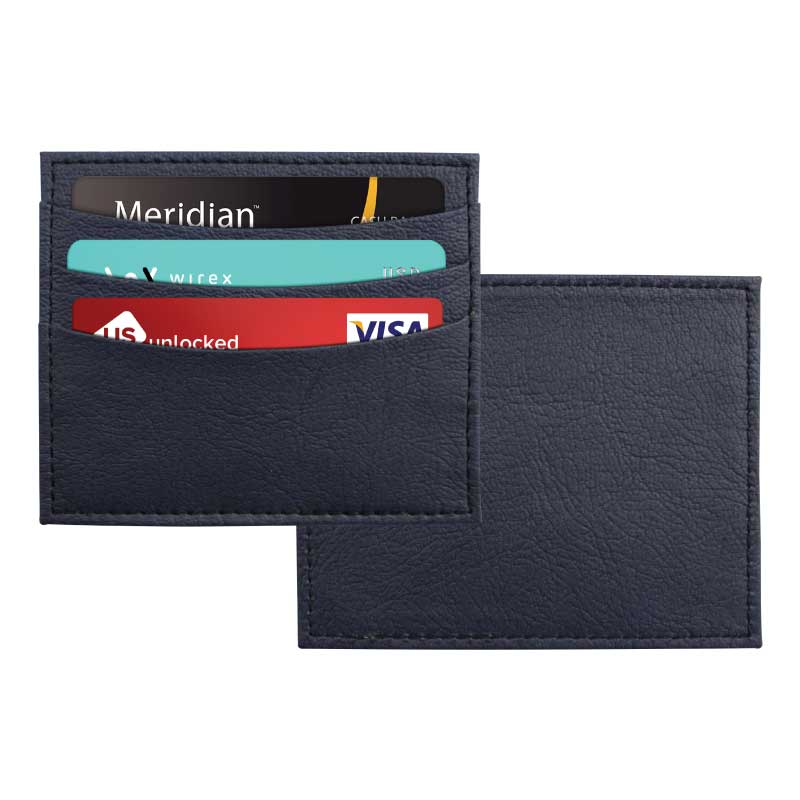 Available types & colors of our leathers