Customized Antibacterial Wipes

Custom Antibacterial Wipes Spread Your Brand Without Spreading Germs
Antibacterial wipes are perfect items for advertising a safe and healthy environment. They are essential items for outdoor use where you don't have access to washrooms. These branded wipes are good customized Antibacterial wipes and are perfect for promotion. You can give them to people in crowds like malls, restaurants, and events. They are effective in killing germs from hands and will help in protecting your office. Thus, your workers and customers will remain safe from germs. Moreover, they comprise enough space for branding purposes.
The medical products are very effective provides for making people remind your brand. They cover a large number of users that can use these branded wipes. For medical institutions like hospitals and clinics. And people like doctors, patients, caretakers, and medical staff. All of them use these antibacterial wipes so, you can easily use these customized antibacterial wipes for advertisement. People who are workers also need these branded wipes for keeping themselves safe and secure while working.
Customized antibacterial wipes are perfect products to promote germs free environment while doing advertisement. They have wide usage among people. From cleaning hands to cleaning items they are going to use these wipes are essential everywhere. They are also good for furniture cleaning like in offices. They are available in different sizes so you can easily customize them with colorful printing. Get your customized antibacterial wipes today and promote your brand while providing safe items to people. Moreover, you can also get these wipes at an affordable wholesale rate.
These germ-killing wipes are the best items for non-custodial workers. It will keep them safe while working. They are effective for killing germs on different kinds of surfaces. They are compact, easy to carry, easy to use. Moreover, they also contain right amount of chemicals.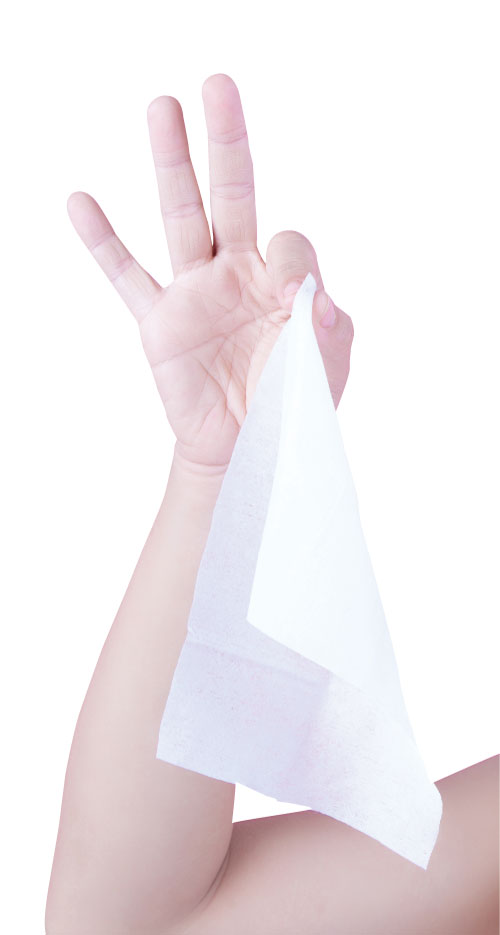 These antibacterial wipes are ideal for use by non-custodial workers.
They can be used on a variety of surfaces, are portable, properly diluted with the right chemicals, and easy to use. Nurses simply pull out a wipe, disinfect a surface and let it air dry.
Available in 2 sizes