Customized shopping Bags, wholesale orders are now available in several sizes, colors, and finishes, some with wholly personalized printing, others with a partial custom design, or none at all, for a company or personal use. Moreover, our promotional shopping bags are also available for wholesale or personal use, with a quick turnaround, and can be ordered online in small or big quantities.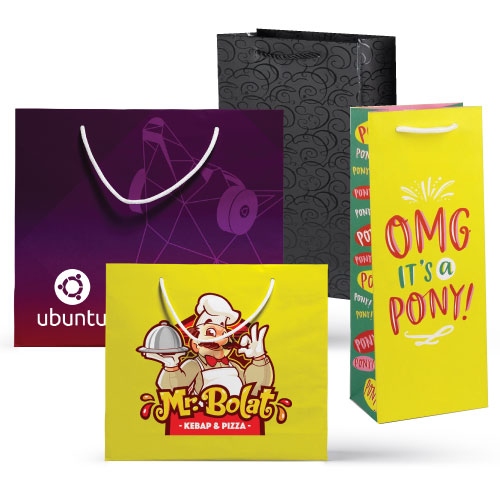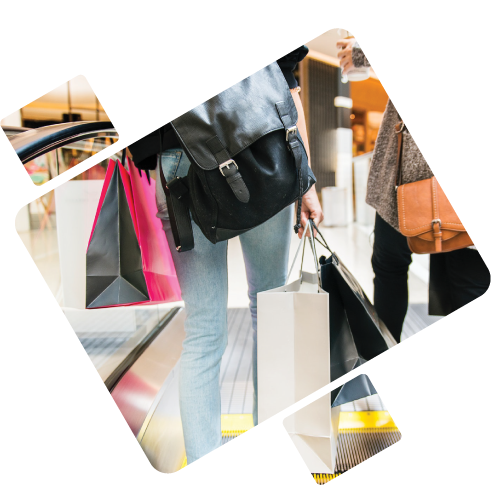 Looking for an effective and cost-efficient way to promote your company's brand?
Customized shopping bags also make excellent promotional goods since they are tailored to your company's needs, enhancing your marketing efforts by showcasing your distinctive logo and messaging. Furthermore, we have the most extensive collection of promotional shopping bags available, ranging from plain paper bags to glossy paper bags and everything in between. However, you can also personalize it in several ways. Thus, choose from a wide range of customized shopping bags to discover the ideal fit for your marketing needs.
Custom paper shopping bags with your logo & design
Why Choose Custom Printed Paper Shopping Bags?
Customized shopping bags are an affordable marketing item that doubles as high-quality packaging for clients. Paper shopping bags are an excellent choice for retail, takeaway, and special occasions because of their versatility. Moreover, Paper shopping bags also provide a wide range of options for customizing their packaging because of the many manufacturing and printing processes available.
Enhance Your Branding
A personalized paper bag is the most effective approach for every retail firm to sell and brand itself. It's also a simple way for customers to spread the word about your business and what you make. They are more likely to keep the package if they think it is high-quality and stylish.
Choose your Materials
Personalized paper bags are made from different types of paper. It includes 100% recycled Kraft or white Kraft, clay-coated paper, and other forms with various percentages of recycled paper content. Traditional twisted paper handles also come in multiple colors. However, paper bags dyed and laminated in a broad range of colors to give them a glossy or matte finish. However, you can also customize it to match your printed logo or design.
Personalize with Custom Printing Options
Custom graphics printed on promotional shopping bags also produce spectacular results. In addition to the bag's sides and bottoms, you may also have your logo or design imprinted on one or both sides. Custom printing procedures include foil hot-stamping, ink painting, laminating, varnishes, and UV inks. There are a lot of different finishes you can also choose from to go with your custom paper shopping bags.