We provide highly creative, inspirational, customized scarves. These branded scarfs had designed by choosing layouts from paintings, portraits, colorful images, and drawings.

The formal way of creating customized scarves is to print them using different colors. But nowadays several techniques can be used to get digital printing on scarves. This technique uses a large number of colors than formal printing.
Custom Scarves with a Personal Touch
Customized scarves are comprised of beautiful intricate patterns and designs. So, you can also customize them for yourself. You can choose any design, color, pattern, and style. The rest of the work is our duty to serve you with high-quality work. We pay full attention to our customer's details and make sure that you get every detail in your design.  
Creativity Counts And We Bring It To Life
We live and breathe while working on your creative ideas. You can enjoy vivid hues, extensive detailing, and soft materialistic touch. Moreover, you can also select your desired fabric and size details. You can personalize your customized scarf with any logo or image.
Different Styles, Long-Lasting Prints
Customize your desired layout and get it printed on your branded scarf through our printing services. Whether it's a cartoony structure, portrait, or natural layout. You can select any one of them for customization. Moreover, you can also select the theme of scarf.
Fast Production and Delivery
We provide our customers with high-end services. We make sure that you get every product in time by providing the fast delivery feature.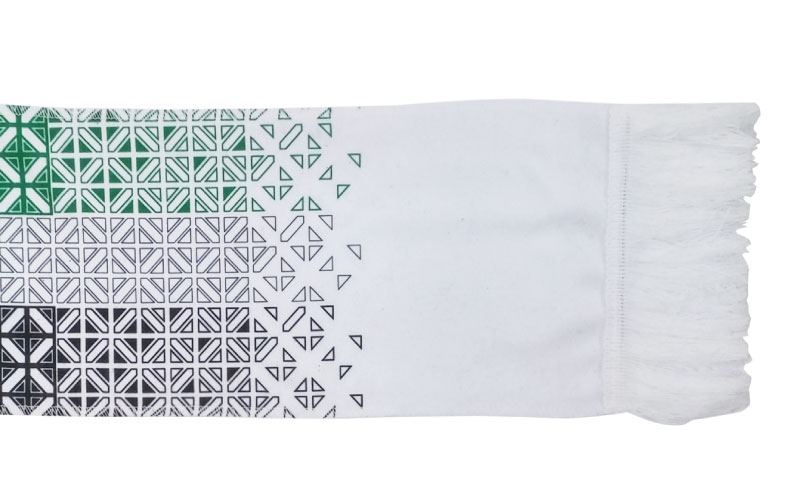 Knitted scarves are a great way to knit a wide variety of traditional artworks using colorful hues and threads. For a neat and clean look, we use special needles for knitting. Thus, you want a classic branded scarfs at an affordable price then this scarf is best.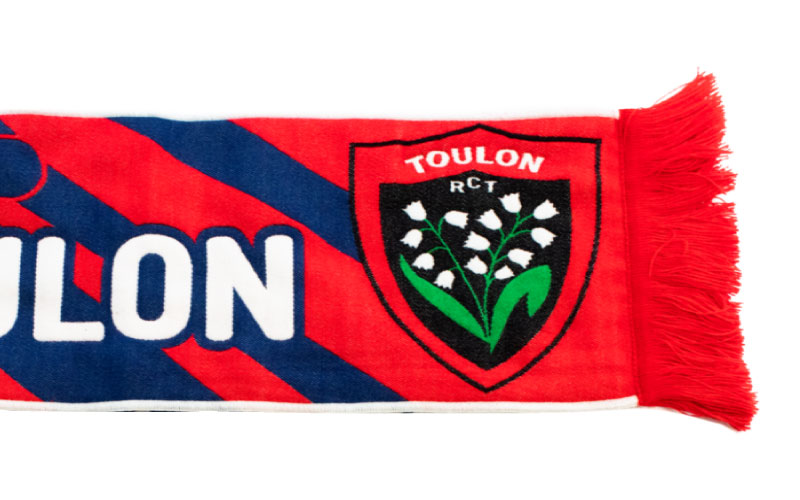 Get yourself a premium quality scarf by choosing our woven scarf. We provide our customers with effective workmanship. This woven scarf is very famous because you can customize them on multiple sides with detailed artwork.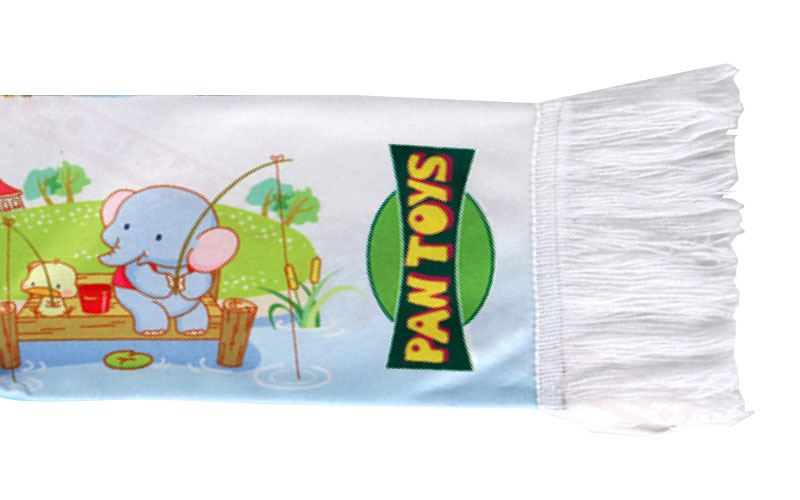 For a brightening summer day, a colorful scarf is what you need. Our sublimation branded scarfs are easy to carry and safe for use. We use high-end printing on polyester and spandex material for giving you the best results.