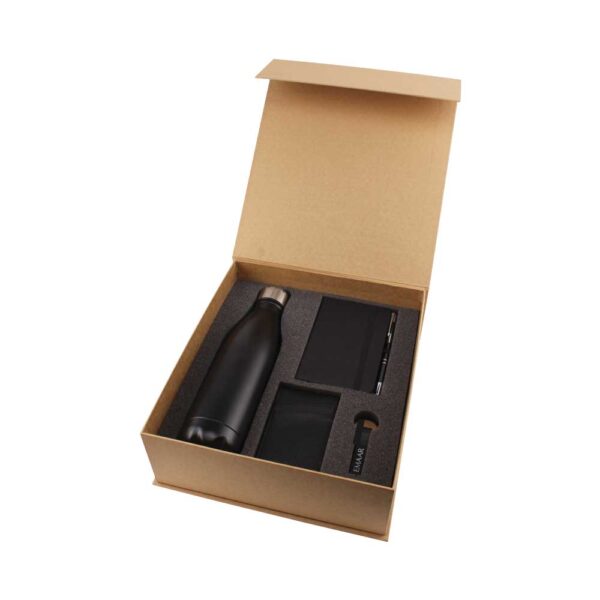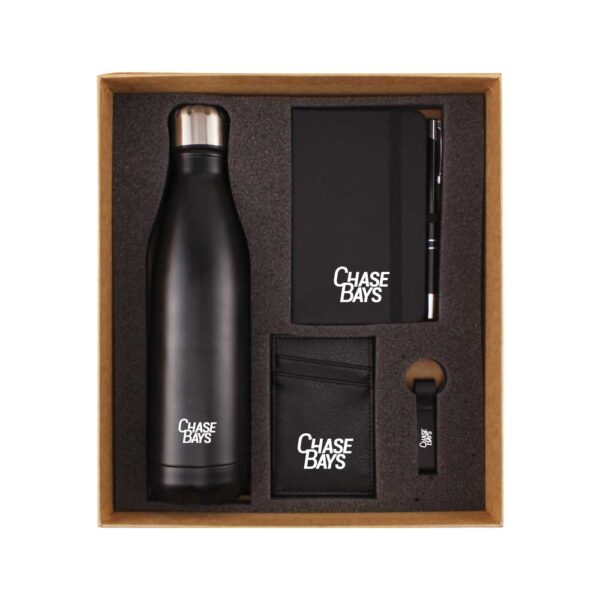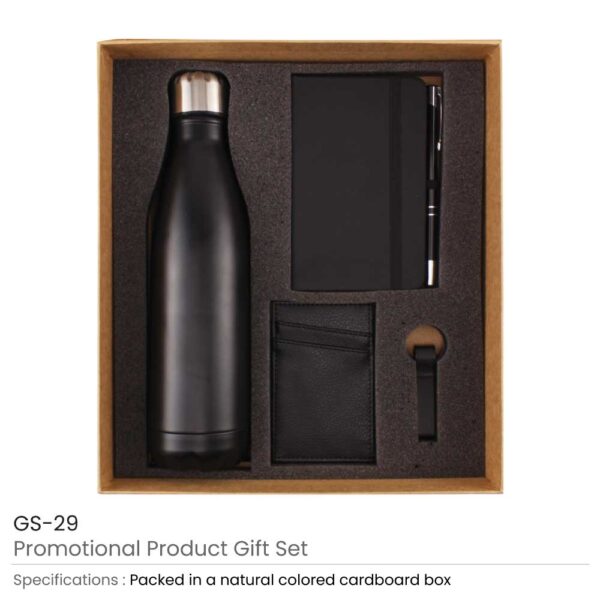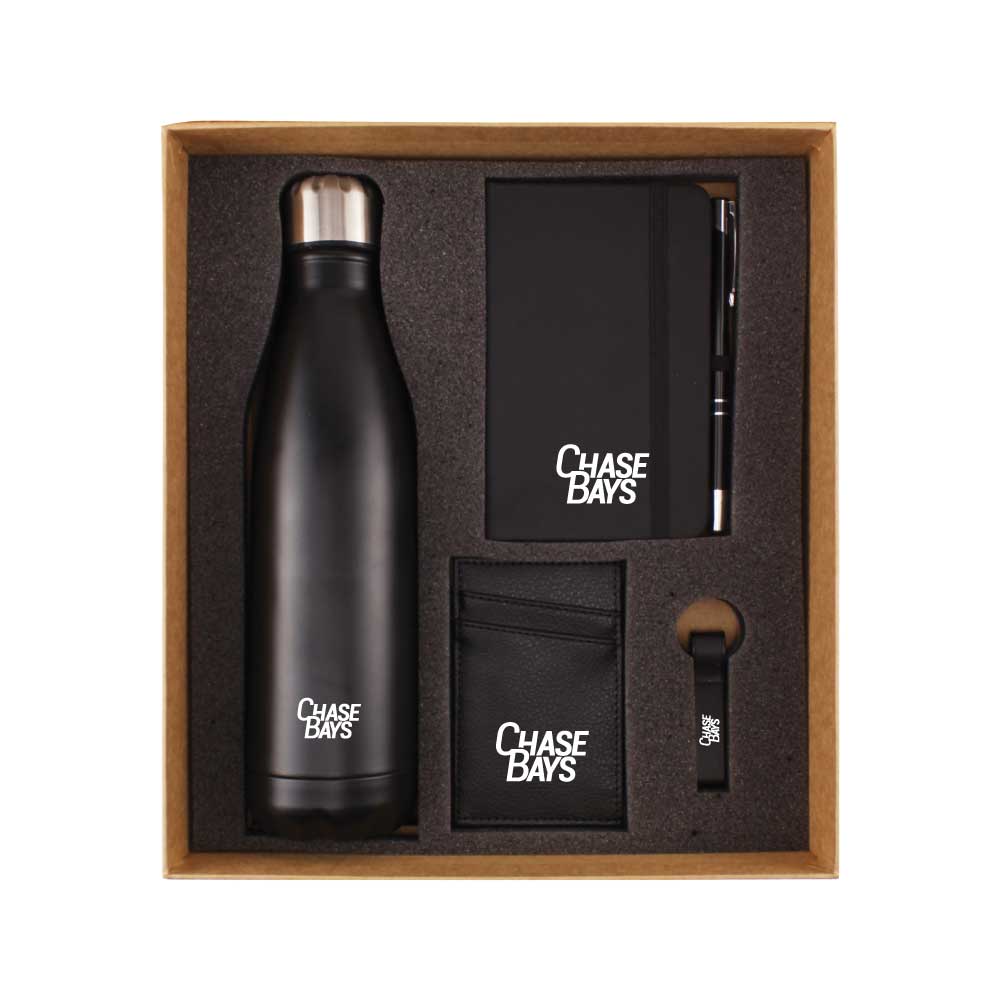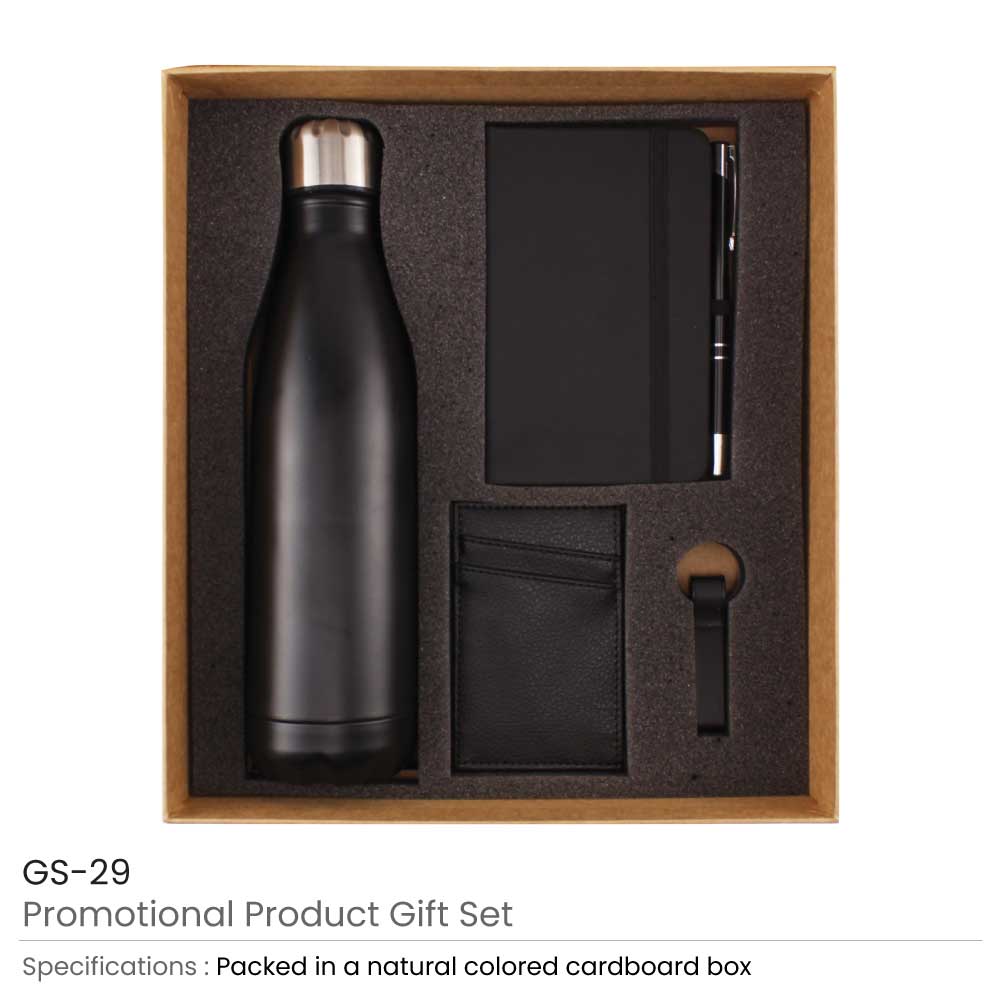 Description
Packaging Details
Description
Promotional Gift Sets
Promotional Gift Sets GS-29: Contains 5 products as listed beside. packed in a cardboard gift box with a cushion inside for product protection and presentation.
Product Combination
TM-009-BK: Black Stainless Steel Bottle
MB-06-BK: Black A6 size PU Notebook
PN45-BK: Black Aluminum Pen with Stylus.
BCH-03-L: Black Leather RFID Protected Card Holder.
KH-3-BK: Black Metal Keychain.
Printing Details
Laser Marking
Screen Printing