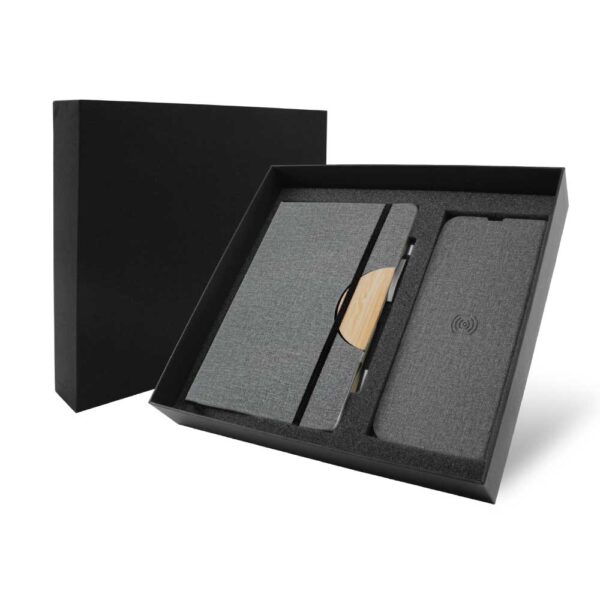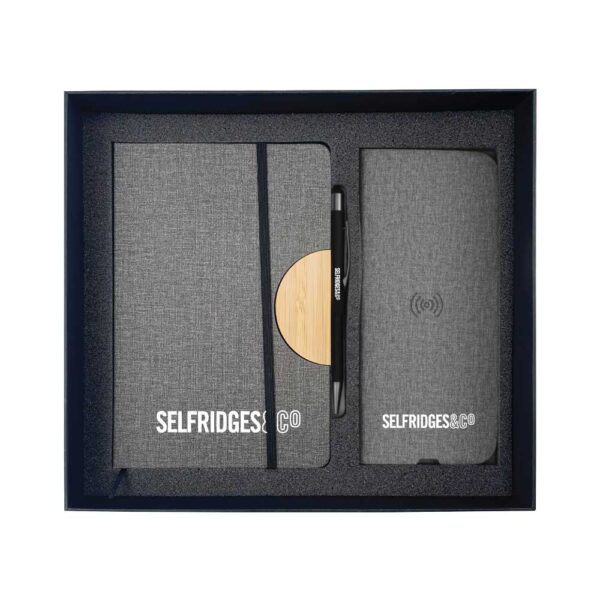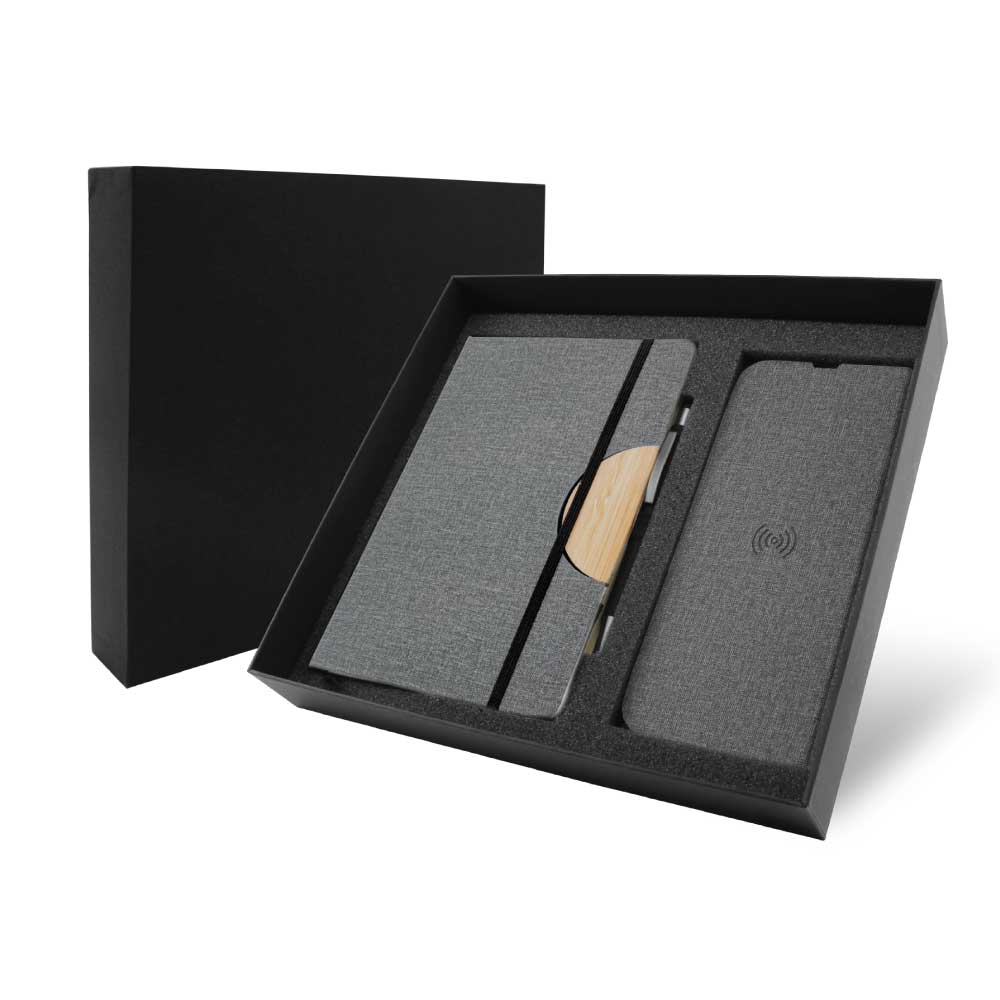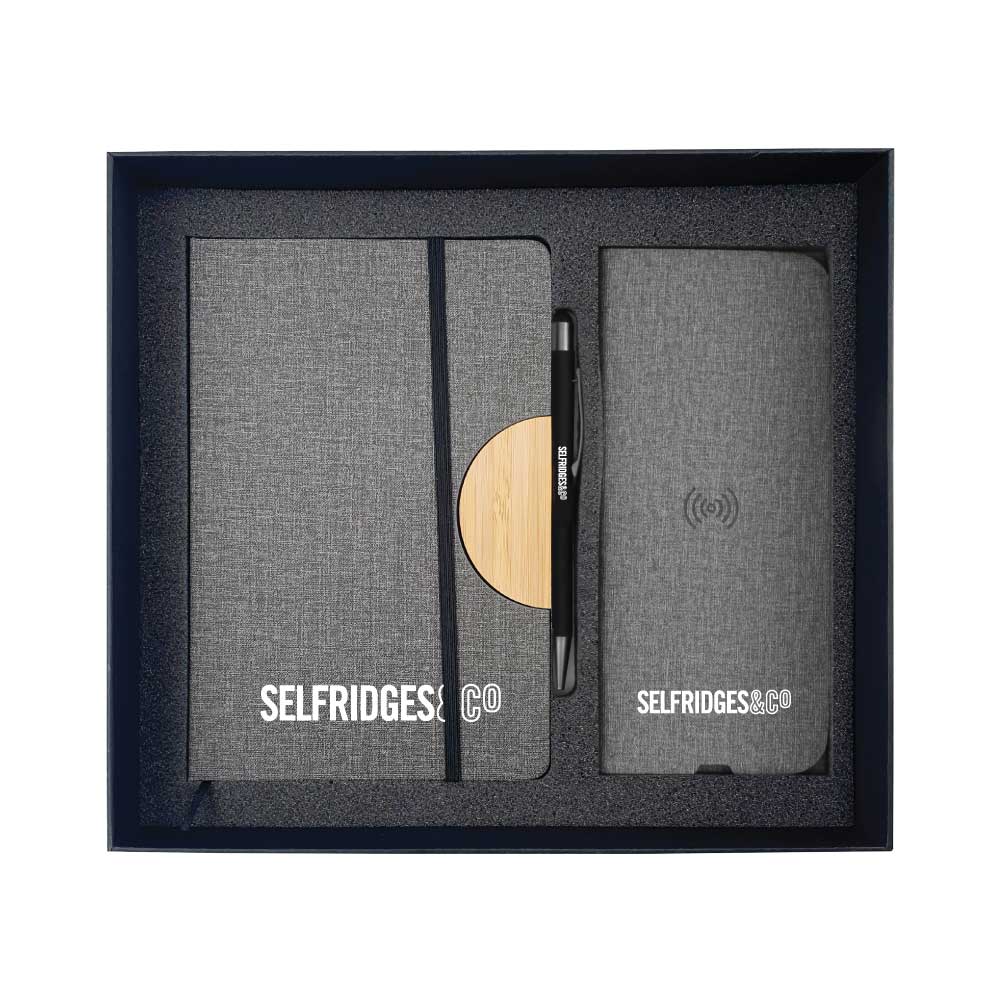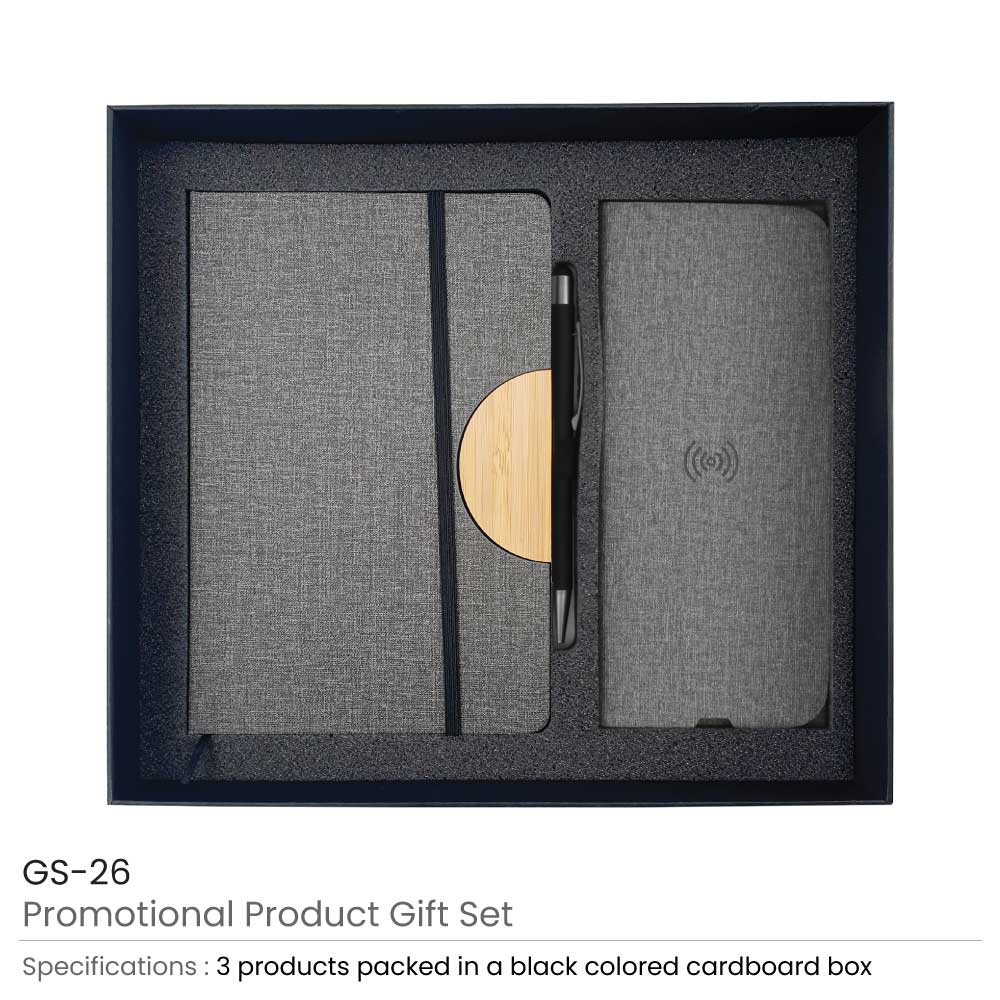 Description
Reviews (0)
Packaging Details
Description
Promotional Gift Sets
Promotional Gift Sets GS-26: Contains 3 products as listed beside. packed in a black box with a cushion inside for product protection and better presentation.
The branded gift set is a useful technological and simple item including essentials for your everyday usage. Our branded gift set comes along with a mouse pad with a wireless charger. All the items in this set had created from high-quality material. Thus, they are durable and strong. It is a unique and modern product. It also comes with an A5 size notebook and a pen. You can use a notebook to write down your to-do list or schedule. However, the pen is for multiple purposes. You can use it to write or use the smartphone with its stylus.
Now, organize your life using this high-quality product. This gift set with modern technology is something innovative. It is a decent technology gift for your friends or family members and a promotional gift for your office colleagues. It is the best gift for those who love to use technology products. All these items come in a cardboard box. The box has black in color. The box?s size is customizable. It comes with a screen printing option. So, you can customize the product with the logo of your company and get a logo-imprinted item. It is a creative gift set for your office and a useful gift item for anyone.
Debossing, and screen printing option.
Can be customized with the logo of your company
Handy and useful gift item.
Completely wireless charging stand.
A modest gift for anyone.
Best for professional use.
Product Combination
MB-D-BM: Dorniel Designs A5 Notebook
PN42-BK: Black Rubberized Metal Pen with Stylus
JU-WCM1-GY: Mouse pad with Wireless Charger
Printing Details