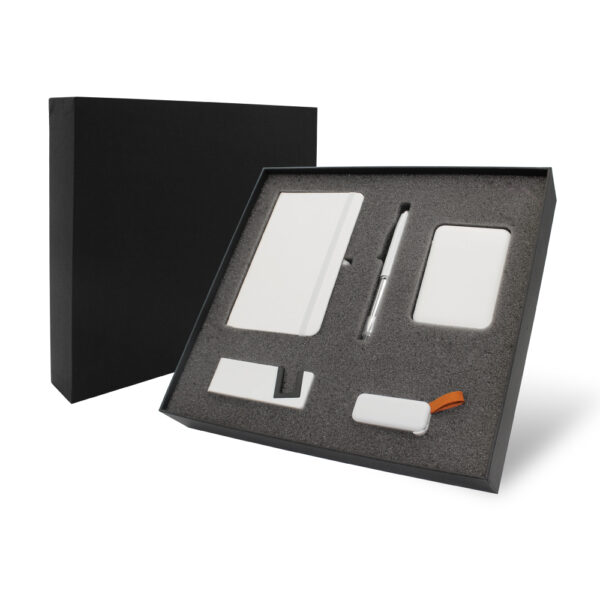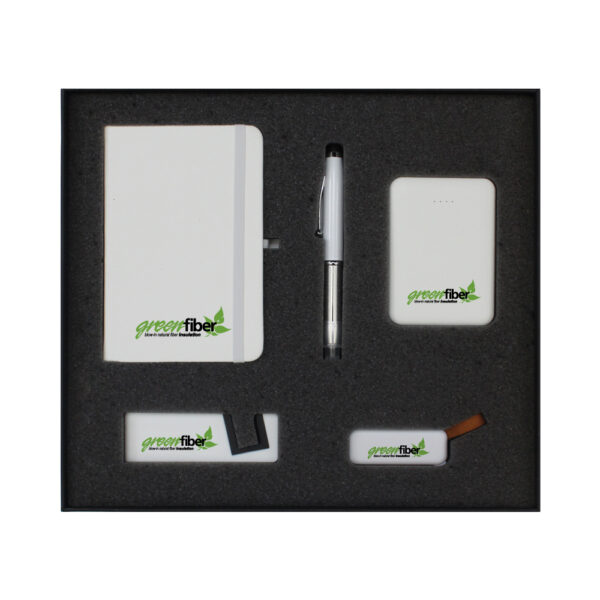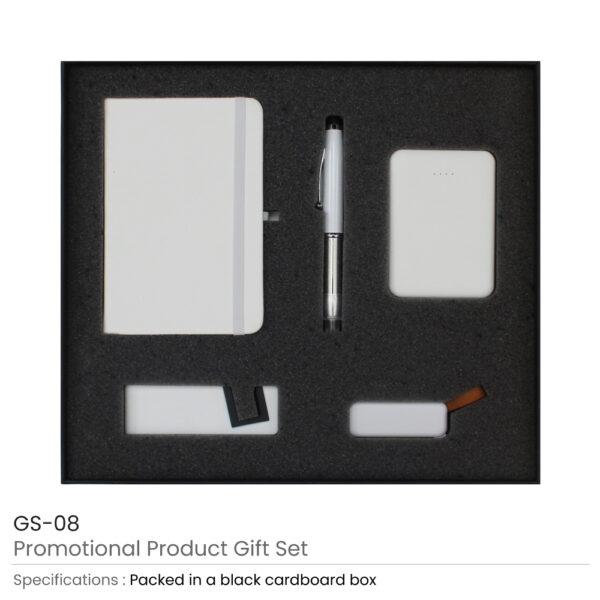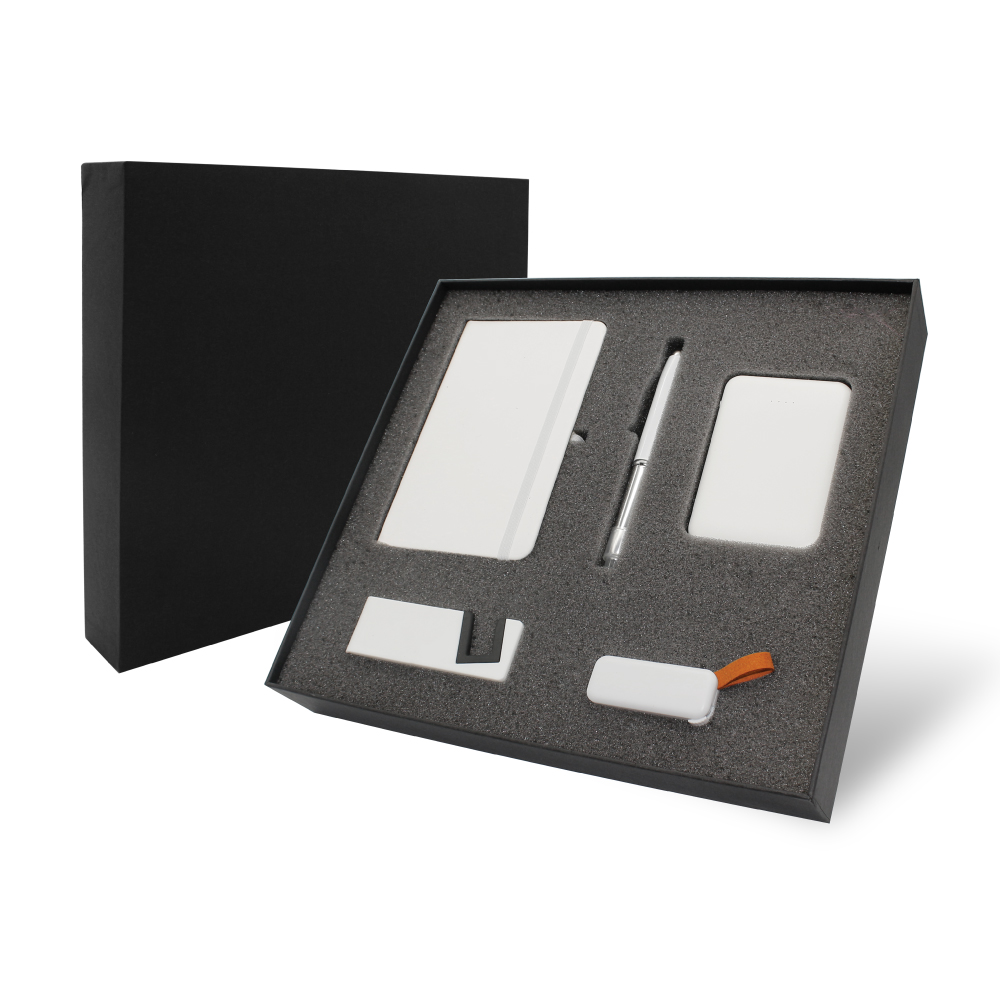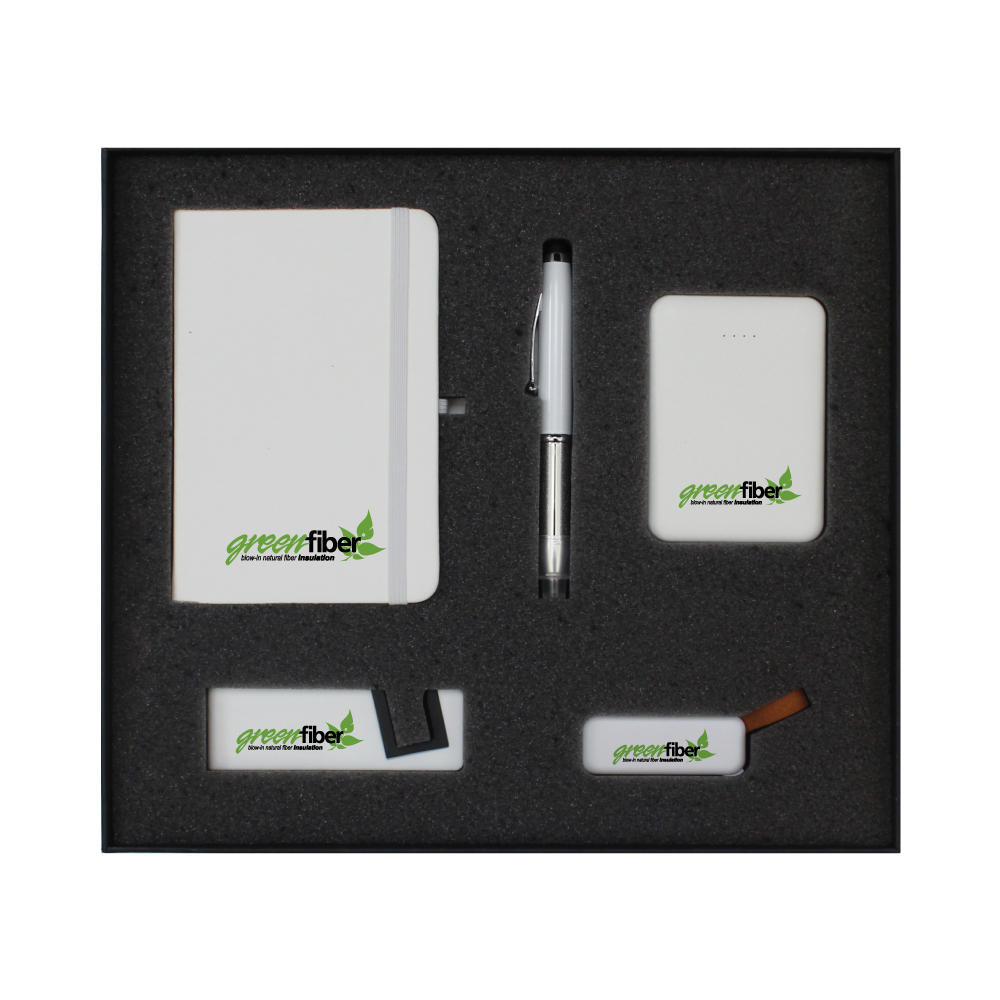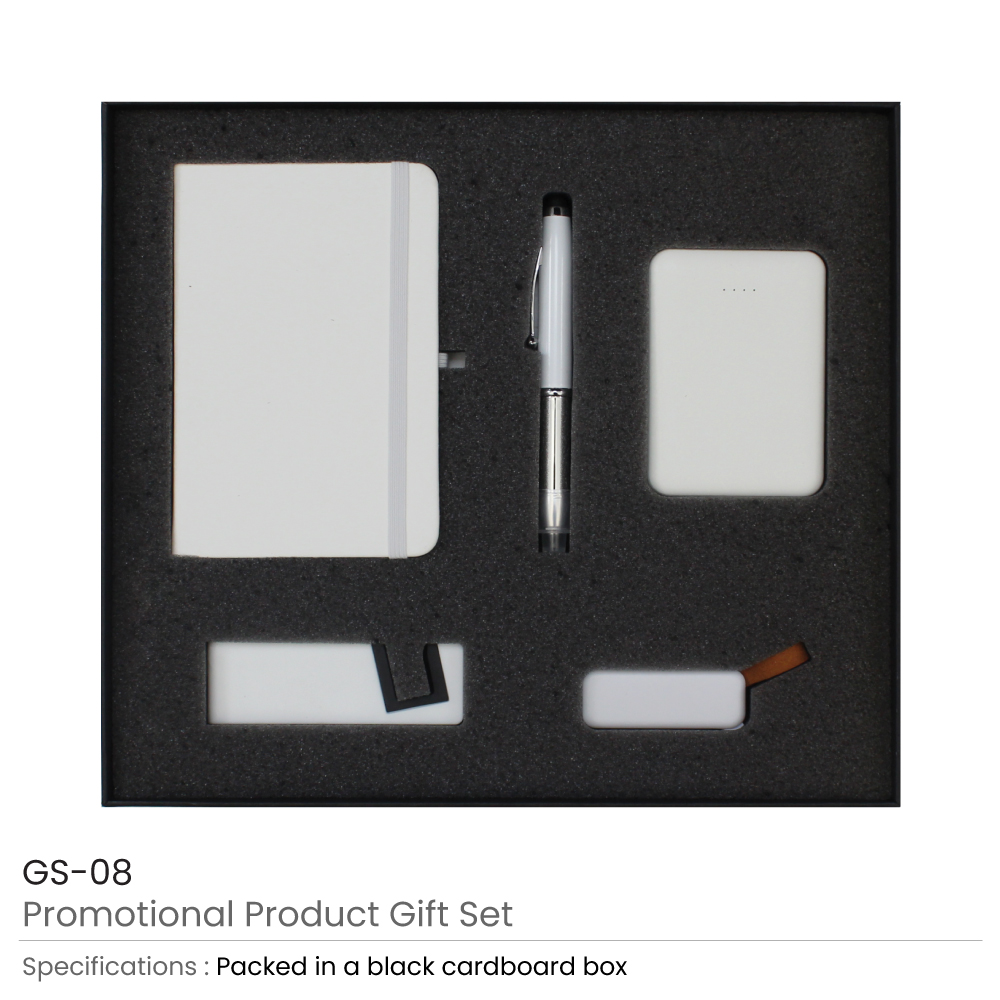 Description
Printing Instructions
Reviews (0)
Packaging Details
Description
Promotional Gift sets
Gift Sets GS-8: Contains 5 products as listed beside. packed in a black gift box with a cushion inside for product protection and better presentation.
Product Combination
MB-06-W:?White A6 size Notebook,
PN26-W: White Metal Pen with Stylus and LED Light
JU-PB-5000-W: 5000 mAh Mini Powerbank
MPS-05-W: White Mobile Phone Stand,
USB-20-W: White Slide Button USB Flash Drive 8GB.
Printing Options
Full-Color UV Printing
Screen Printing
Gift Set Printing Instructions