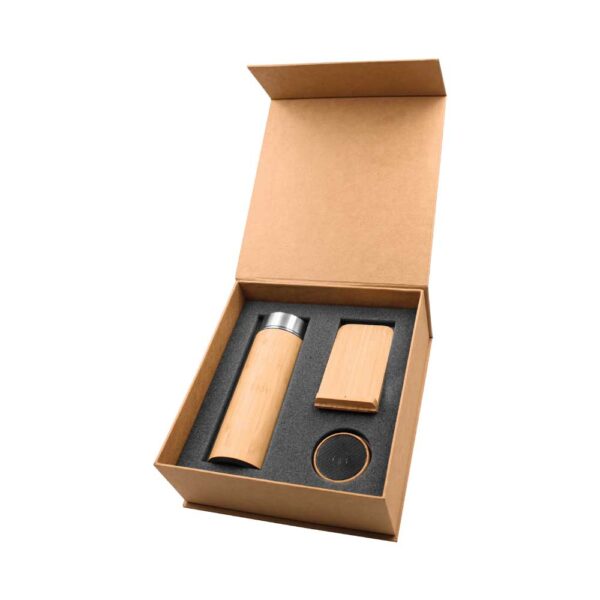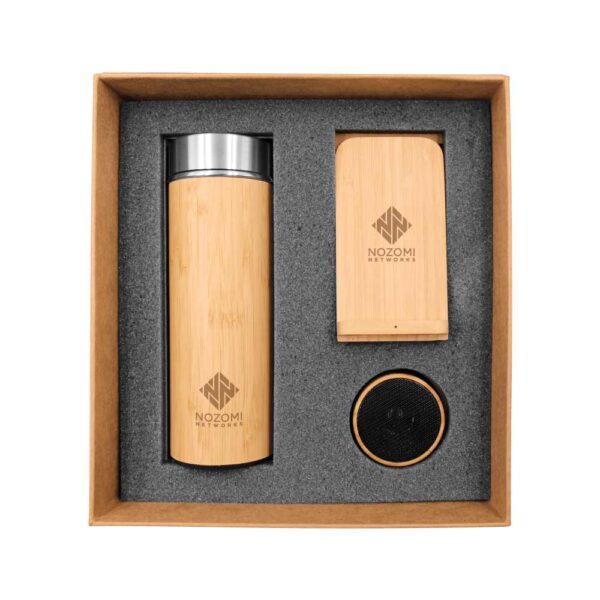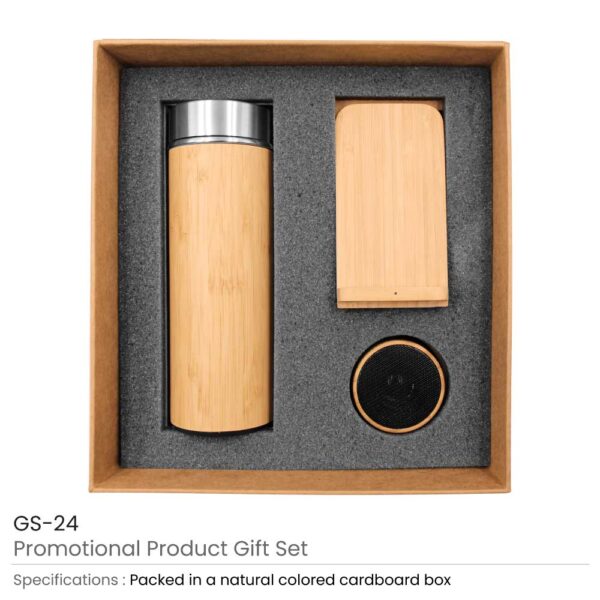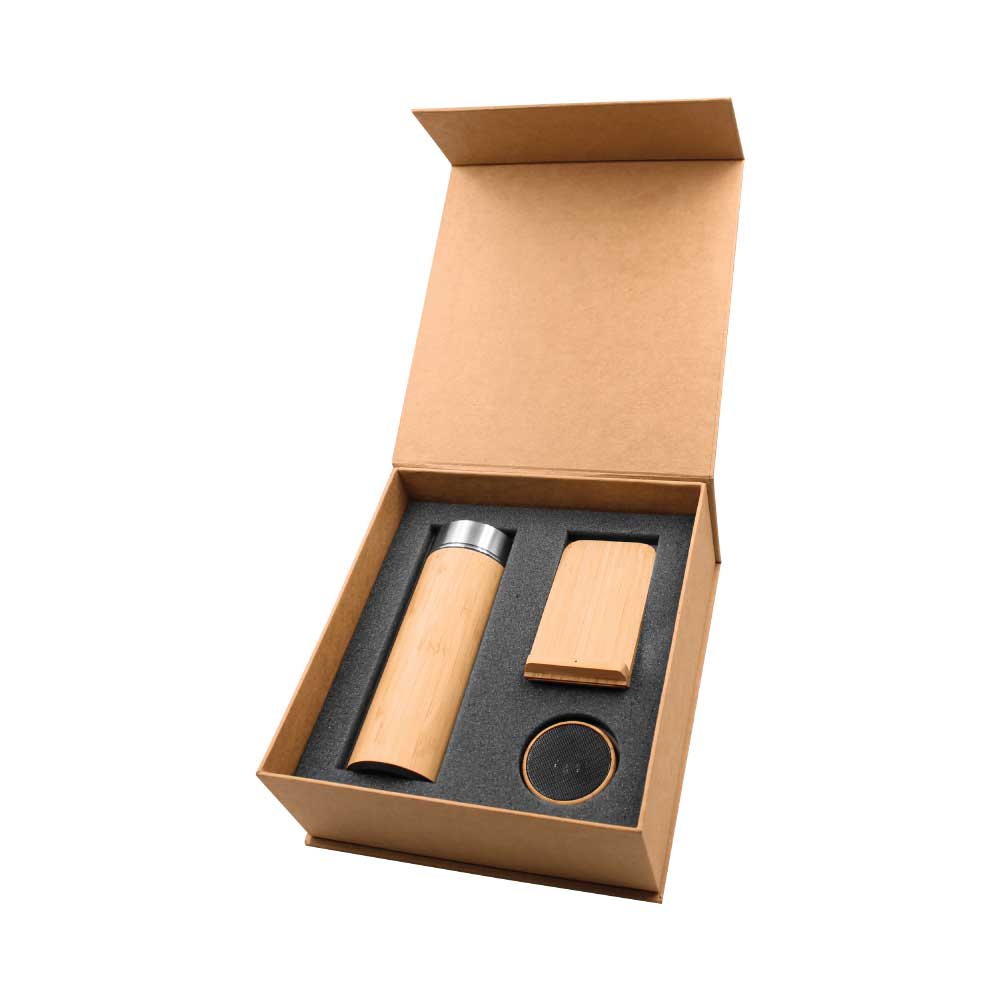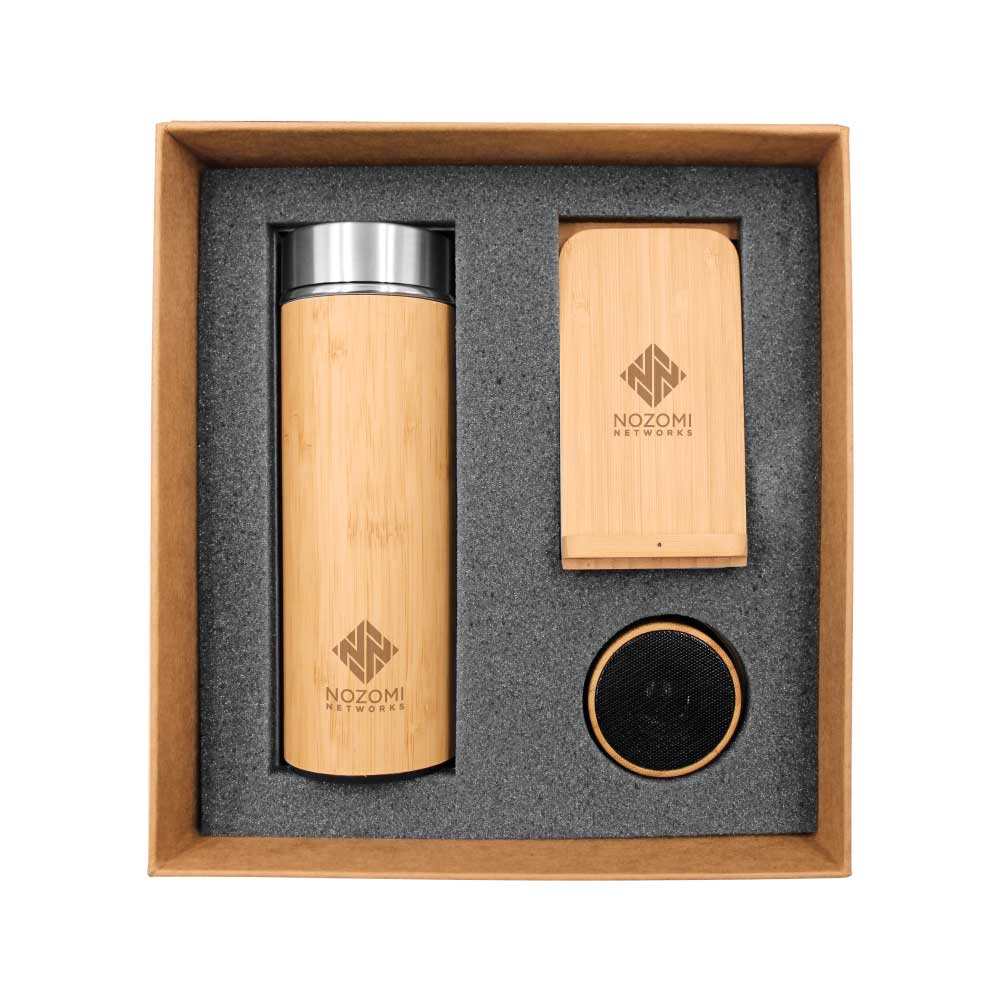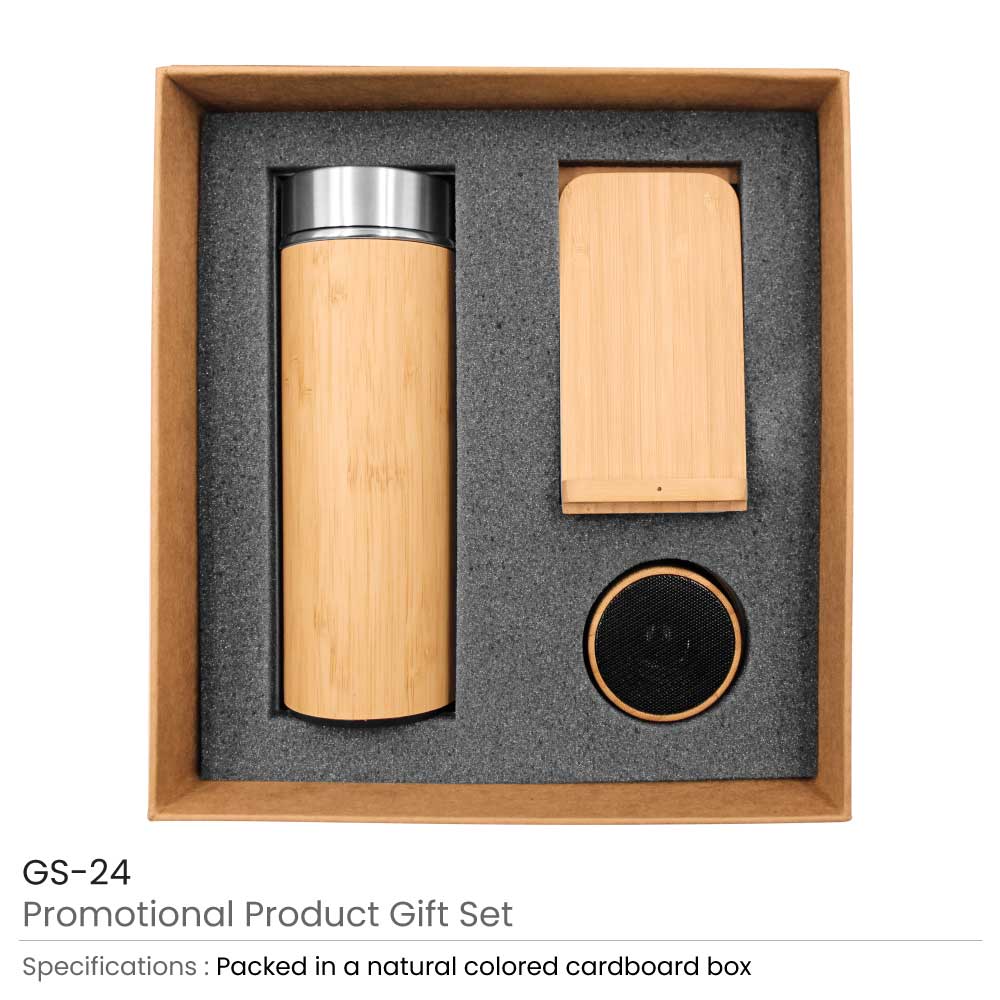 Description
Reviews (0)
Packaging Details
Description
Bamboo Gift Sets
Bamboo Gift Sets GS-24: Contains 3 products as listed beside. packed in a natural-colored cardboard box with a cushion inside for product protection and ECO-Friendly presentation.
The bamboo gift set is a promotional gift set. It includes all the essentials for your everyday use. Our bamboo gift set comes along with a wireless charging stand, which facilitates you to charge your mobile phone wirelessly. You can connect your phone with the Bluetooth speakers while your phone is charging. It also comprises a flask in which you can keep your coffee or tea. However, all the items in this set were created from bamboo material. Thus, they are durable and strong. It is a unique and modern product. Now, organize your life using this high-quality product. So, this wooden gift with modern technology is something innovative. Thus, it is a decent tech gift for your friends or family members and a promotional gift for your office colleagues.
So, it is the best gift for those who love nature and use inorganic products. Moreover, All these items come in a cardboard box. The box has a natural cardboard color. The box?s size is customizable. It comes with screen printing and a laser engraving option. So, you can customize the product with the logo of your company and get a logo-engraved item. It is a creative promotional bamboo gift set. Thus, you can use them for your office and as a useful gift item for anyone.
Crafted from durable bamboo material.
Eco-Friendly promotional gift.
Laser engraving and screen printing options.
Can be customized with the logo of your company
Handy gift item.
Completely wireless charging stand.
A modest gift for anyone.
Best for professional use.
Product Combination
TM-011: Bamboo Flask
JU-WCP-03: Bamboo Wireless Charger Stand
MS-07: Bamboo Bluetooth Speakers.
Printing Options on Gift Sets

Laser Engraving | Screen Printing