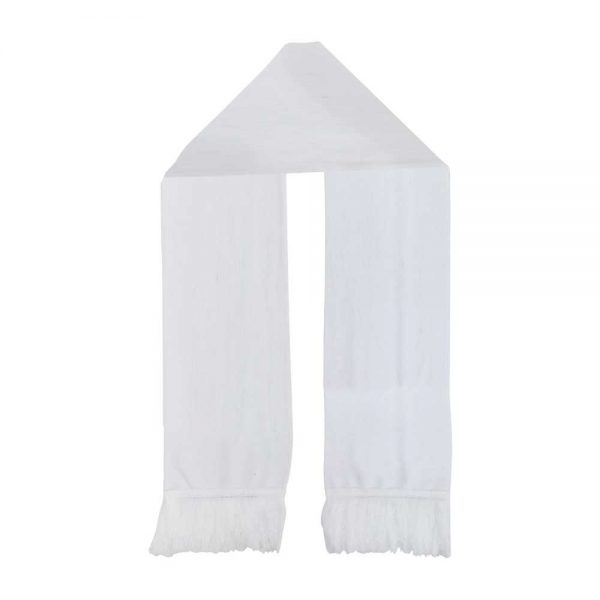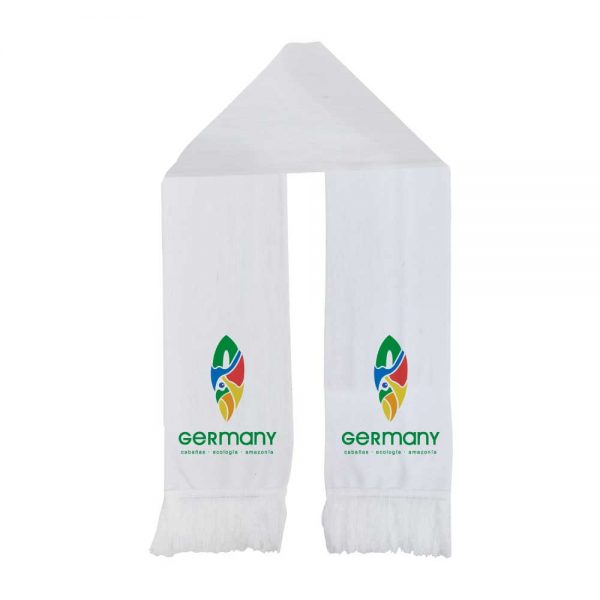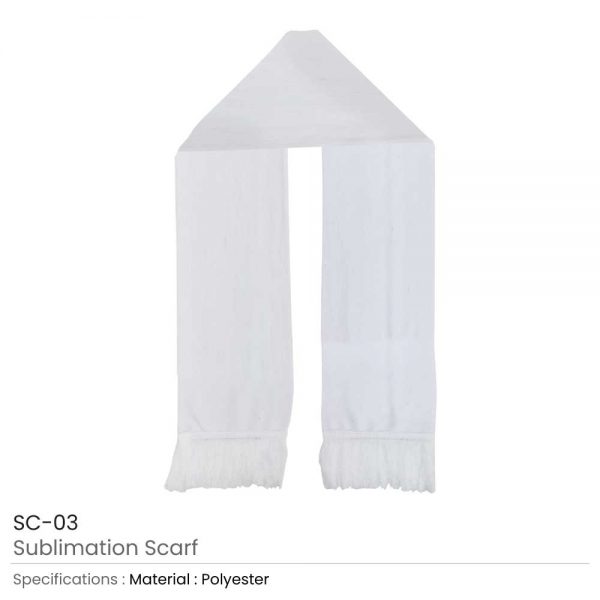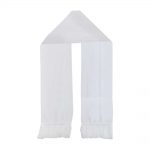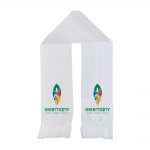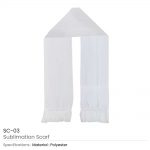 White Scarf
Material: Polyester
Item Weight: 0.084 kg
Pieces in a Pack: 200 Pcs
Carton Weight: 16.8 kg
Carton Size: 50 x 41 x 45 cm
Printing Options :
Description
Packing Details
Reviews (0)
Description
CODE: SC-03
Promotional White Scarf

Promotional Scarf is one of the most unique and useful giveaway items for your next event. These custom scarves are sure to turn heads at events around the globe. They are large, which means that they have a surface area big enough to provide high brand visibility. They are an ideal product to be given away as a gift. Customers and colleagues alike enjoy tailoring their appearance with fashionable apparel accessories, and with these custom scarves, anyone can become a walking ambassador for your brand.
This sublimation scarf is sure to keep you warm, cozy, and comfortable when it's cold outside. These scarves are a smart way to promote your business throughout the colder months. They are made from quality materials and are available in a range of styles. They are also very durable and long-lasting. Anyone who gets one of these cheap custom scarves is sure to be thankful, and with your logo prominently displayed, they'll know just who to thank.
A promotional scarf makes an excellent hand out since it is easy to distribute, and serves as a walking billboard for your advertising message. Sublimation is used to get these scarves imprinted with the logo of your company. So make a wise decision this winter and brand your logo for less with these cheap promotional scarves.
Printing Options :