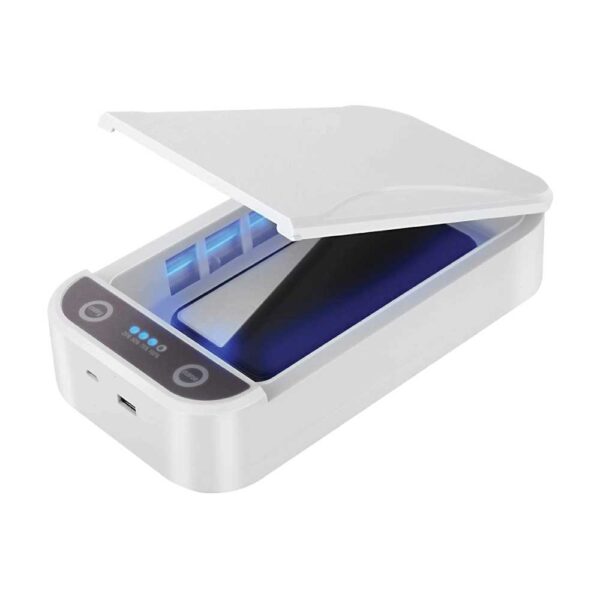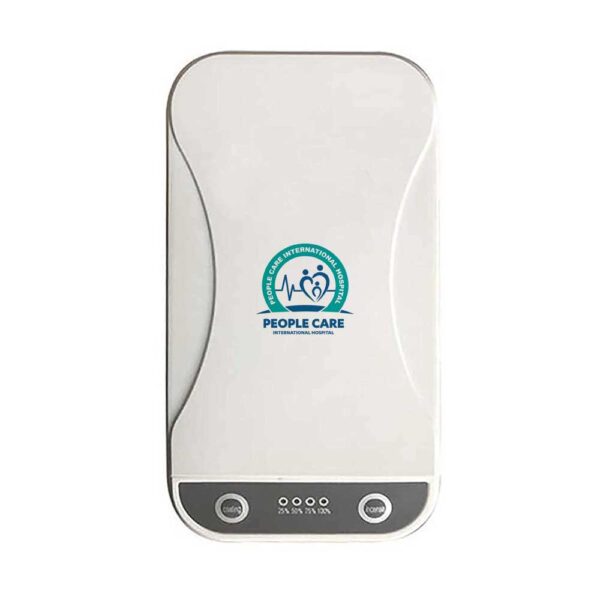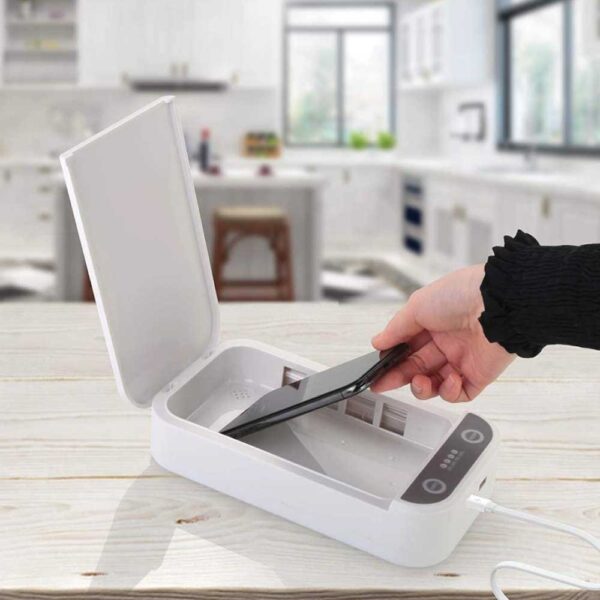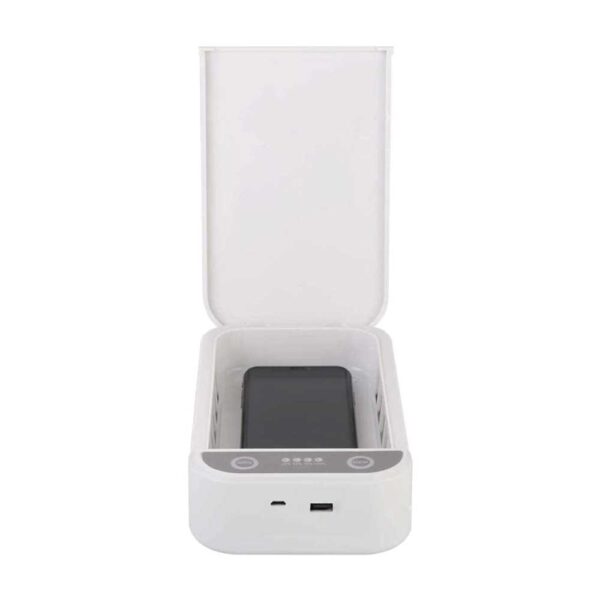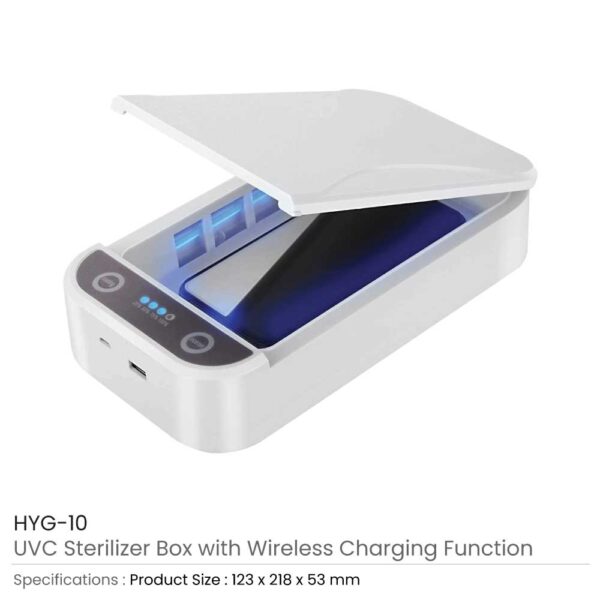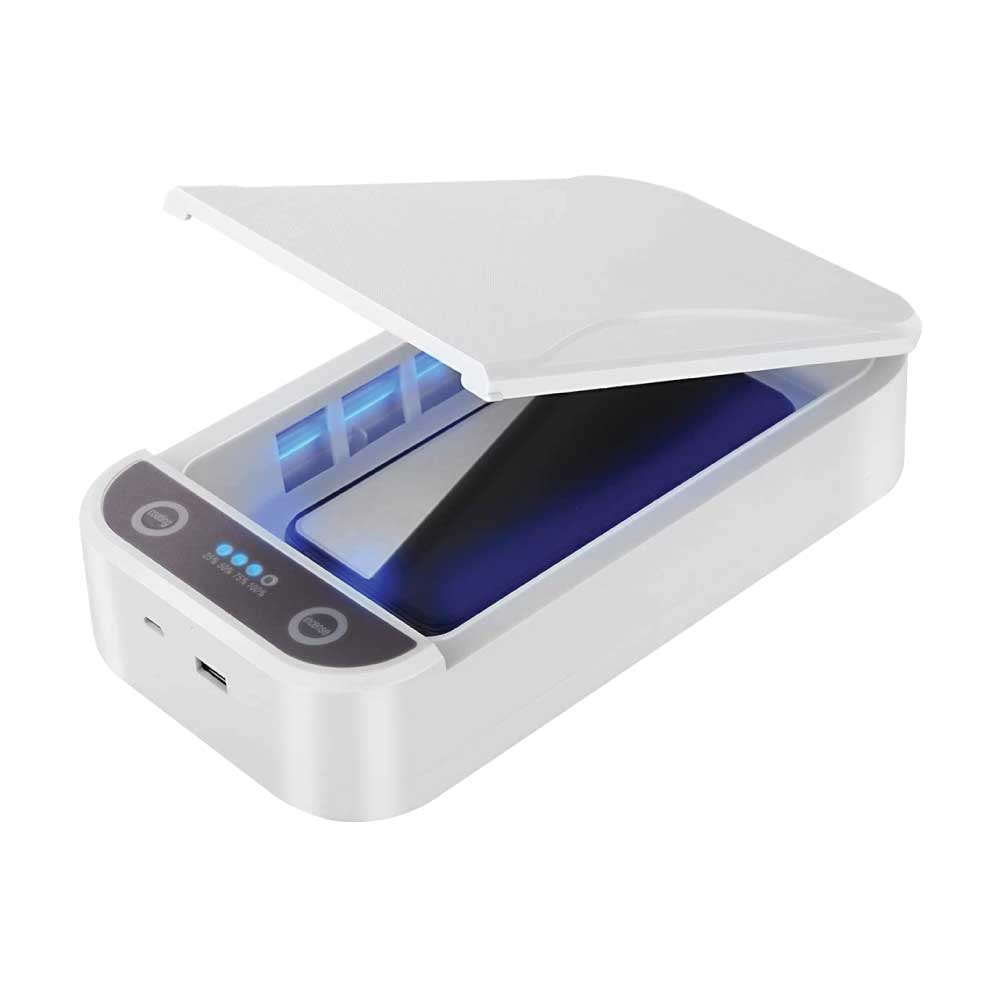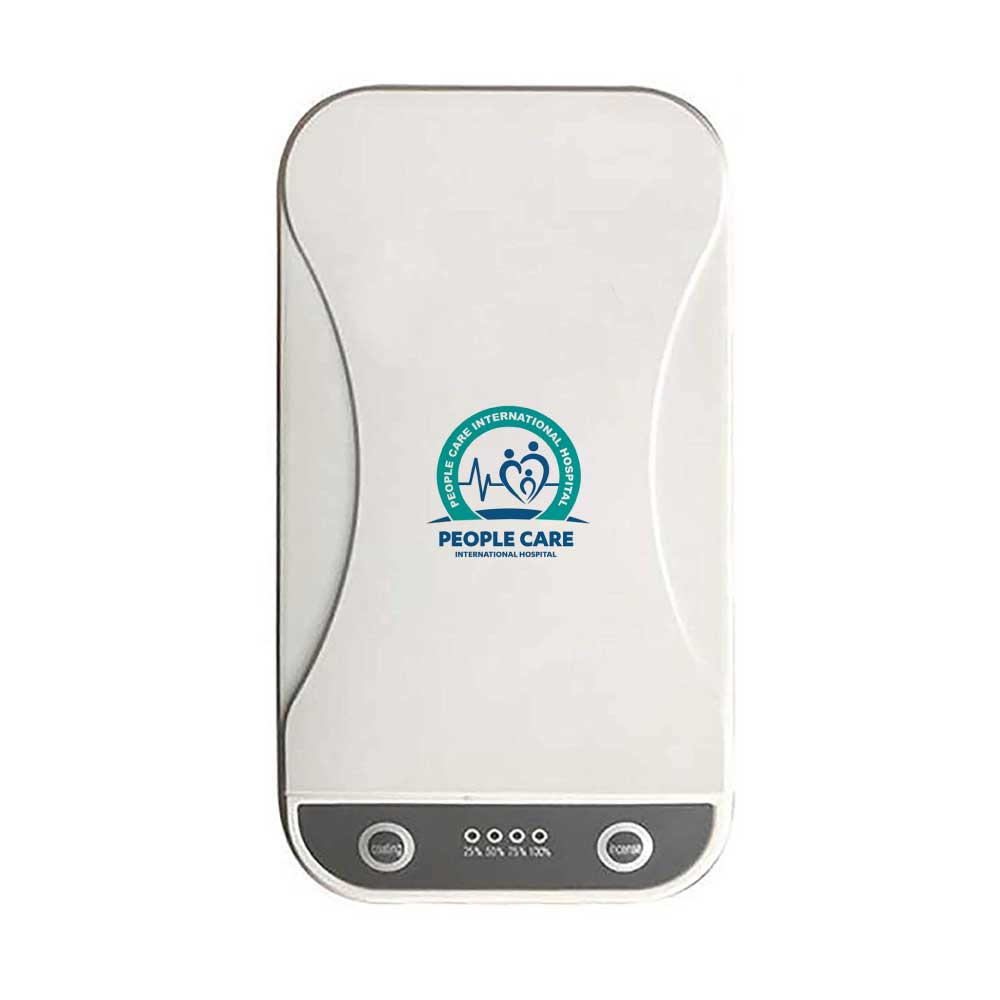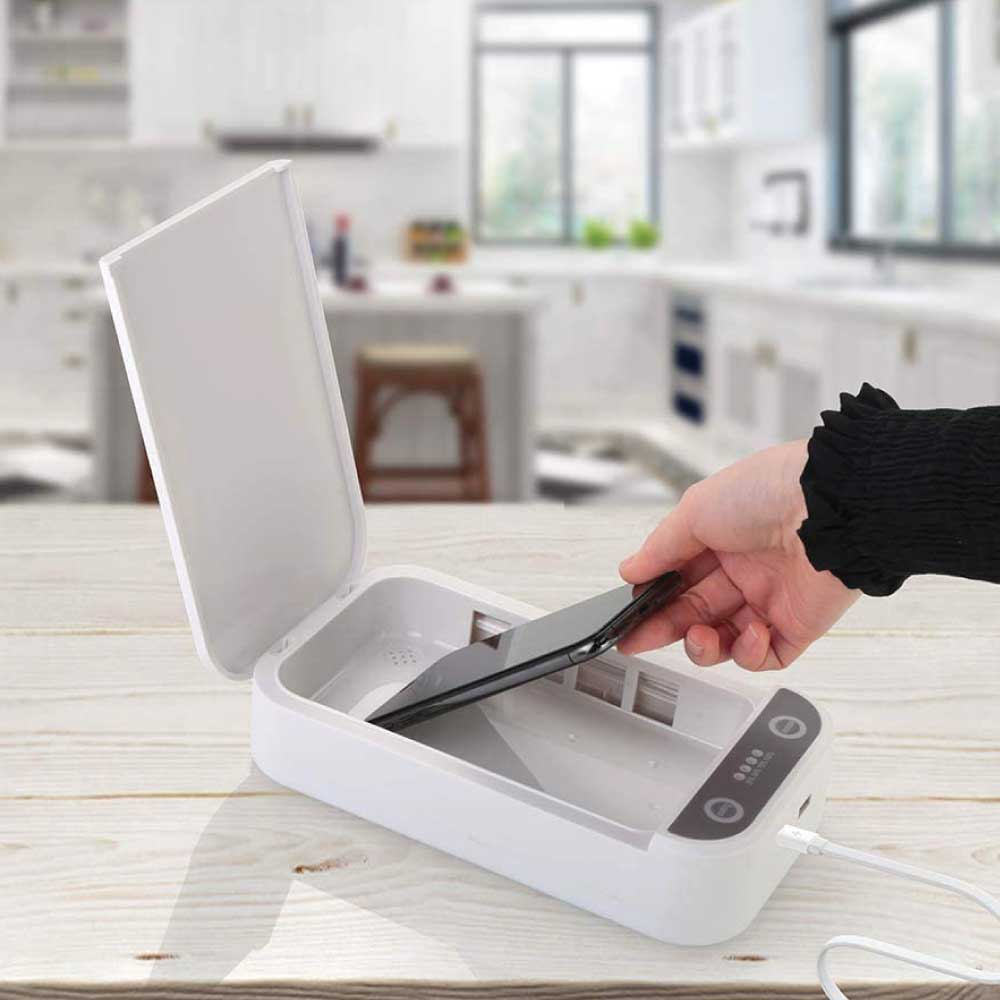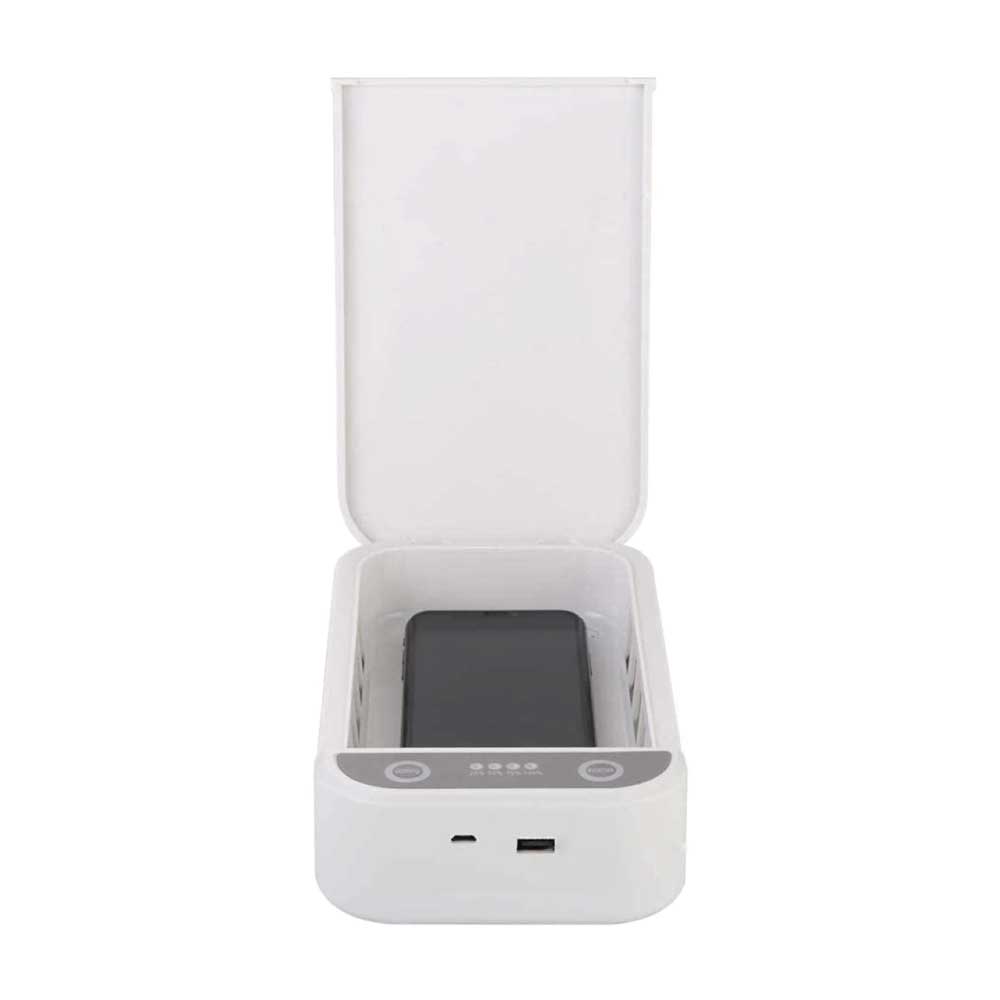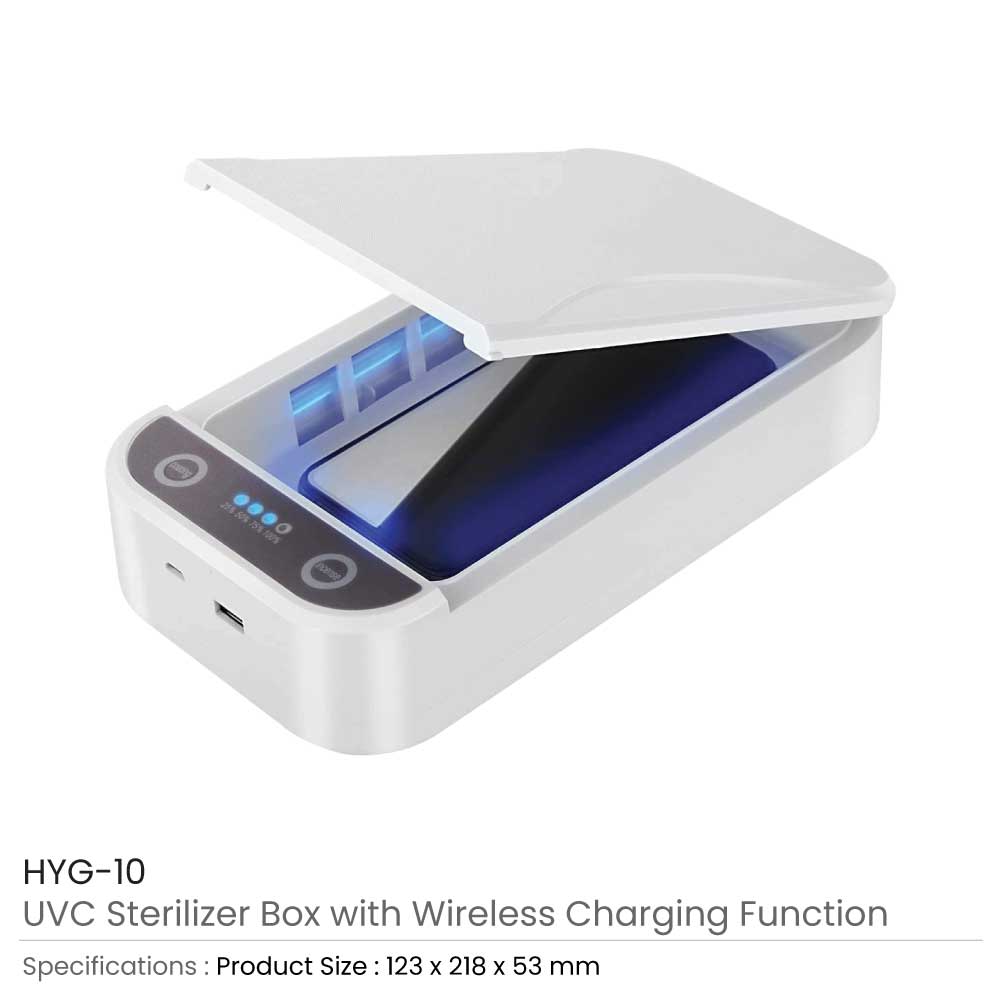 Description
Reviews (0)
Packaging Details
Description
Multi-Function UV Sterilizer with Wireless Charger
EASY TO CARRY USE
Simple to operate with two buttons, just plug it into the USB port on a PC, power bank, or USB charger, and ready for sterilization. Compact size and lightweight, easy to carry to use home, office, or even during travel.
AROMA TREATMENT
An aroma sponge slot at a corner allows you to put a few drops of perfume or essential oil there. plugin and press the aroma button, remove the peculiar smell and make the sterilizing item full of pleasant fragrance.
FAST EFFECTIVE STERILIZING
This sterilizer box with 2pcs UV light adopts ultraviolet light disinfection, harmless to the human body. high sterilizing rate of up to 99.9%, effectively killing bacteria on smartphones in 5 minutes. keeping you and your children clean.
WIRELESS CHARGING
The product can charge and clean the phone or other items at the same time, with no need to power off. UV disinfection box built-in charging port. you can take this portable LED sterilizer anywhere you go.
SIZE – 226 x 125 x 50 mm