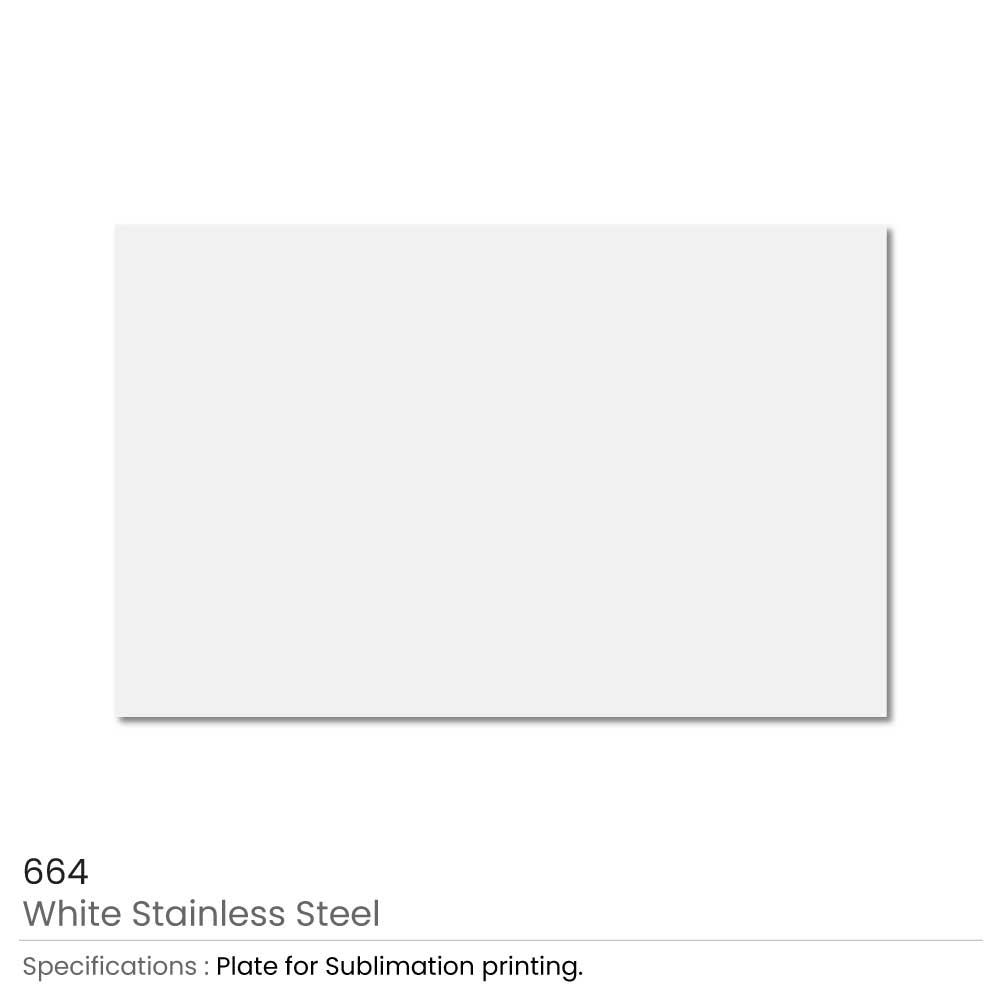 Description
Packaging Details
Reviews (0)
Description
Stainless Steel Sheets for Sublimation Printing
Stainless steel metal sheets are water-resistant sheets. These sheets were made of solid stainless steel metal. As a result, they are long-lasting and robust. They have a sublimation coating. As a result, they have a lustrous and polished appearance. They are commonly used in imprint design, wall signs, and tags. These branded sheets have exceptional welding and electroplating properties. As a result, these branded sheets are corrosion-resistant. The design on these printed sheets has the potential to entice everyone. As a result, you can use them as printed sheets to publicize business events.
Furthermore, it has high toughness. As a result, no deformation occurs after processing. Despite their toughness, they are light and portable. It has a sublimation printing option. Furthermore, it has a rectangular shape. As a result, you can personalize them with colorful logos and creative images. Their gleaming appearance is sufficient for brand promotion. These personalized sheets are ideal for indoor and outdoor use. As a result, everyone will notice it. They are also ideal for home decoration.
Made of solid stainless steel.
Sublimation coating on the entire sheet.
Long-lasting and reliable.
Lightweight and robust.
A gleaming and polished appearance.
Available in white color.
Easy to coat color film.
Colorful personalized sheets.